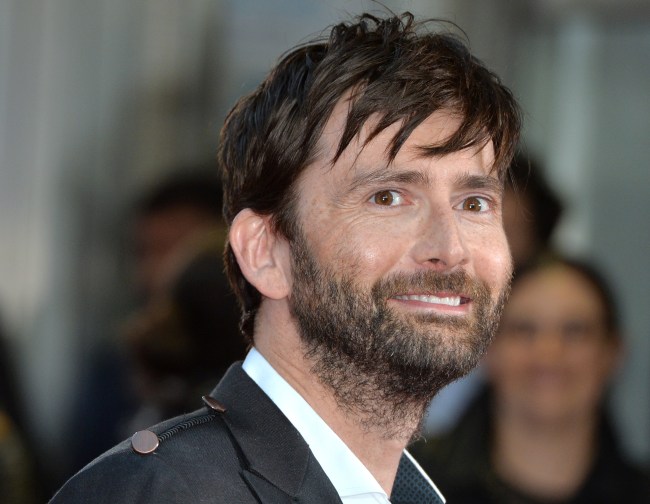 When last we discussed the animated feature adapted from the issues of Chew, the comic by Rob Guillory and John Layman, stars Steven Yeun and Felicia Day were tweeting selfies from the recording studio. That was more than a year ago.
Unfortunately, the producers of the film were in negotiations to have one of the major supporting characters in the books, Mason Savoy, voiced by Robin Williams. With his death came the problem of finding a new actor.
According to the Hollywood Reporter, they finally settled on David Tennant, who started working on his recording this week. This seems to be confirmed by Layman's Twitter.

Refresher course for David Tennant fans who haven't heard of Chew: Steven Yeun (The Walking Dead) plays a cibopath (a psychic who gets his visions from what he eats) named Tony Chu, who also happens to be a cop. His love interest is Amelia Mintz, played by Felicia Day, a newspaper food critic and "saboscrivner;" she basically can describe a meal with such accuracy that you immediately have to go out and try it.
It's one of my favorite comics, and you should definitely check it out in advance of the film's release, which hasn't been revealed yet. There's some talk that it will go straight to home video, which usually means digital-on-demand, which I am also a huge fan of because I hate having to put on pants.
Heavy Metal's Jeff Krelitz is producing and directing with a script by John Layman.
(Via the Hollywood Reporter)