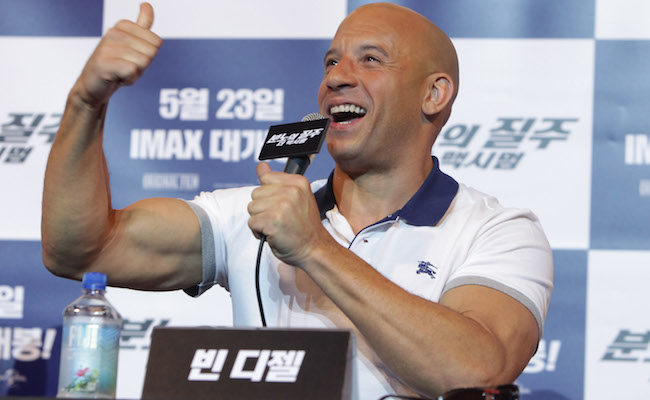 Contemplating a hunger strike because seven Fast and the Furious movies just isn't enough? You can knock that sh*t off, because this mega-popular franchise has a lot more action coming your way.
In addition to Straight Outta Compton helmer F. Gary Gray directing the next installment in the franchise, Vin Diesel has revealed that the series is in the early stages of putting together some spinoffs and prequels to add further depth to the story. He also kinda leaned into the word "class" when describing the plans that are currently in place for these movies.
Here's the progress report that Diesel provided for Variety:
"We've written out story lines for various characters. We've been playing with it for a long time. It's a very rich property and we're committed to treating it with a lot of class."
So no Fast and Furious meets The Last Witch Hunter crossover? Is that what you're saying, Vin?
Universal has acknowledged that an expanded Fast and Furious universe is something the studio is definitely exploring.
"We're certainly in conversations about how we can expand the franchise now," said Universal Pictures Chairman Donna Langley. "It's an ensemble cast and there's room to bring characters in and out."
It's unclear which characters would be getting the spinoff treatment (Dwyane Johnson's muscle dad Luke Hobbs seems like a prime candidate) so feel free to flex those fantasy casting/producing muscles in the comments. Meanwhile, Fast 8 is currently gearing up for an April 2017 theatrical release.
(via Variety)