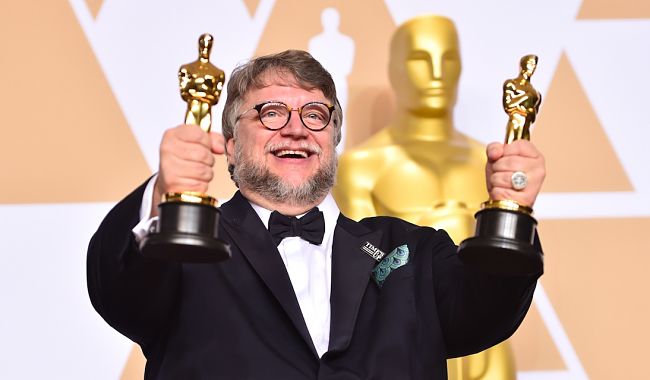 Winning Best Picture and Best Director at the Oscars hasn't changed Guillermo del Toro one bit. For his follow-up to The Shape of Water, the whimsical horror maestro is co-writing Scary Stories to Tell in the Dark, based on the popular children's book series of the same name, then directing a stop motion musical version of Pinocchio for Netflix. (What is it with him and aquatic animals?)
It still won't be as scary as the Disney film.
The film will be set in Italy during the 1930s, a particularly fraught historical moment and a time when Fascism was on the rise and Benito Mussolini was consolidating control of the country. Production on Pinocchio will begin this fall. (Via)
"No art form has influenced my life and my work more than animation and no single character in history has had as deep of a personal connection to me as Pinocchio," said del Toro in a statement. "In our story, Pinocchio is an innocent soul with an uncaring father who gets lost in a world he cannot comprehend. He embarks on an extraordinary journey that leaves him with a deep understanding of his father and the real world. I've wanted to make this movie for as long as I can remember." del Toro is also creating a horror series for Netflix.
His Pleasure Island should be… interesting.
(Via Variety)