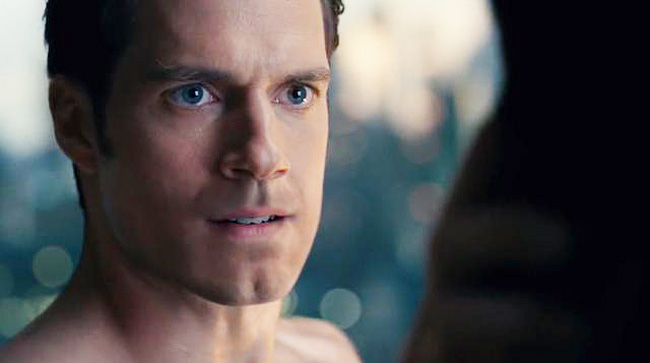 Even though Mission: Impossible — Fallout hasn't been in theaters a full week yet, moviegoers by now are well aware that star Henry Cavill's mustache is the reason his face looked so awkward and uneven in Justice League. The CGI Warner Bros. employed to render the revived Kal-El's face hairless for reshoots is so bad, in fact, that director Zack Snyder himself is not above poking fun at it. As Fallout director Christopher McQuarrie explained to the Empire podcast, however, the behind-the-scenes story of the mustache fiasco is even sillier.
According to Esquire, McQuarrie explained that Justice League producer Charles Roven called him to explain the situation with the reshoots. "We need your help and we need to shave Henry's moustache. We need him to come back and we need to do these reshoots," Roven told him. In response, McQuarrie said, "Look, Chuck, naturally I want to do everything I can to help you, but I also have to think about our production. Let me talk to everybody and figure out what the scheduling would be." That's when things took a turn for the dumb.
"The suggestion was made through channels that we shave the mustache and Henry could begin to grow the mustache back and that then there would be. They would give us the resources to digitally fill in Henry's mustache," the director explained. "Like it or not, a fake mustache in close-up on a 75mm lens is never going to look like anything but a fake mustache." The Fallout production then determined it would cost $3 million to replace all of the finished shots of Cavill (with his mustache), and offered the price tag to Warner Bros. They would pay Paramount the money and get a clean-shaven Cavill while Fallout temporarily stopped filming.
That's when Paramount found out about the discussions and stepped in. "We said we'll do this," recalled McQuarrie, "at which point, somebody from Paramount Pictures said, 'What is going on? What are you people even talking about?' They're like, 'There's no way we're going to do that.' We were just like, 'Okay.' That was the best plan that we could come up with."
(Via Esquire)