After President Donald Trump's star on the Hollywood Walk of Fame was vandalized yet again last month (this time, with a pickax), a resolution was passed to remove it for good. "The West Hollywood City Council did not pass the resolution because Donald Trump is a conservative or a Republican," West Hollywood mayor John Duran said in a statement. "Earning a star on the Hollywood Walk of Fame is an honor. When one belittles and attacks minorities, immigrants, Muslims, people with disabilities or women — the honor no longer exists." Ultimately, it was a symbolic measure: the City Council has no jurisdiction over the Los Angeles tourist trap; the Hollywood Chamber of Commerce does, and only they can remove the star for good (but won't…yet).
Mark Hamill has proposed a solution on how to solve the issue.
"How about replacing it with someone who really earned it? Like @carrieffisher," the Star Wars actor suggested. What's most surprising about Hamill's tweet is this: Carrie Fisher doesn't already have a Walk of Fame star? Then again, she probably didn't want to deal with the hassle. Or pay the admission fee.
If a person's application gets accepted, whoever did the nominating needs to pony up: a star costs $30,000. The Chamber of Commerce claims that half the cost goes into building the star, while the other half is used for upkeep. (Via)
Hamill has a star, as do his co-stars Harrison Ford and Billy Dee Williams (Trump, the "very definition of the American success story," got his for producing The Apprentice). But you know who else doesn't have one? Gary.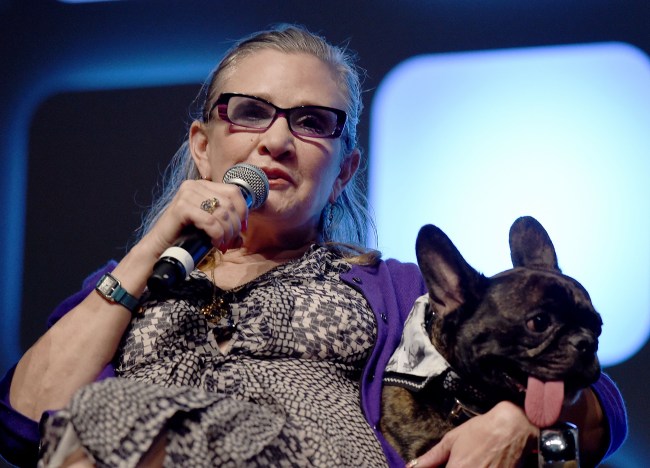 The Walk of Fame is a sham.
(Via Twitter)