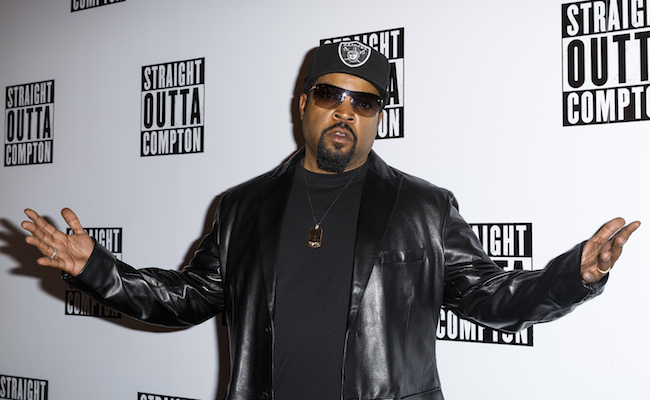 We've been talking a fair bit about the freshly unveiled slate of the Golden Globes noms that arrived today, but you may have noticed that Straight Outta Compton's been suspiciously absent from our blabbin'. That's because the N.W.A. biopic was snubbed across the board by the Hollywood Foreign Press (if only Eazy E was in The Tourist) and scored a goose egg on the nomination front.
LAX squatters TMZ approached the film's producer/subject matter Ice Cube today for comment and he tells the outlet that he's not too bummed out about it. We're not sure what reaction they expected from the 46-year-old multihyphenate, but dude handled things with grace.
TMZ: Dude, did you feel like it was a snub when the Golden Globes didn't nominate Straight Outta Compton.

Ice Cube: No. Not at all.

TMZ: Really?

Ice Cube: It's all gravy, baby.

TMZ: It's a great movie!

Ice Cube: Yeah, it's a great movie. For sure. But you know we're getting recognized on a whole lot of other levels, so everything from here on out is gravy.

TMZ: So you're not at all disappointed that it didn't get nominated?

Ice Cube: I don't do this for that, man.

TMZ: Oh really?