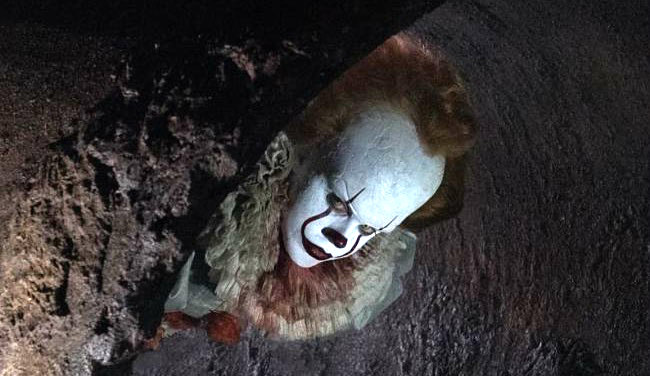 It: Chapter 2, the follow-up to the highest-grossing horror movie ever, doesn't come out until 2019, but start investing in Depends now. During the Warner Bros. presentation at CinemaCon on Tuesday, director Andy Muschietti teased that the sequel, which takes place 27 years after the events of the first film, is "scarier and more intense," and that you'll need to "bring your adult diapers."
The "…or else" was implied.
No new footage from It: Chapter 2 was screened at the convention (it hasn't started shooting yet), which deprived us of our first look at Bill Hader, James McAvoy, and Jessica Chastain as grown-up Richie (played by Finn Wolfhard in the 2017 film), Bill (Jaeden Lieberher), and Beverly (Sophia Lillis). The other members of the Losers' Club — Ben, Stan, Mike, and Eddie — have yet to be cast. But don't worry, Bill Skarsgård is returning as Pennywise for a new round of nightmares. No, really: the actor had actual nightmares about the clown.
"I was home, done with the movie, and I started having very strange and vivid Pennywise dreams. Every night, he came and visited. It was in the shape of either me dealing with him, sort of Pennywise as a separate entity of me, and then also me as Pennywise in circumstances that I didn't appreciate. Like, I'm Pennywise and I'm really upset that I'm out in public and people are looking at me." (Via)
Imagine if they left in the baby eating.
(Via Variety)