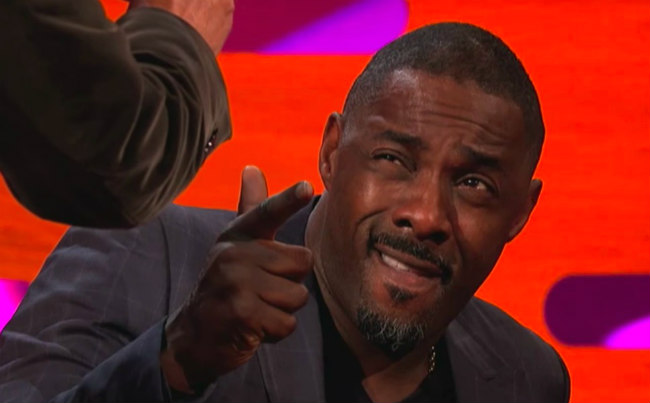 It doesn't happen often, but occasionally fan-casting is the best option. Say what you will about Solo: A Star Wars Story, but Donald Glover was the perfect Lando Calrissian; the same will hopefully be true of Jessica Chastain as grown-up Beverly in It: Chapter Two. Idris Elba has been the internet's top choice to replace Daniel Craig as the next James Bond for years now (we first wrote about the rumors in 2014), and according to recent reports, producers agree.
Bond franchise producer Barbara Broccoli has reportedly announced that the door is open for a black 007 in the future, once Daniel Craig completes his final outing as the spy… Director Antoine Fuqua revealed the details of a conversation with Broccoli, in which she said "it is time" for a non-white actor to take on the iconic role. Fuqua discussed who might be next in the running with Broccoli, who's certain the progressive move "will happen eventually," with Idris Elba a reported frontrunner for the role. (Via)
Don't expect Stringer Bell to get the role any time soon, though. Craig will be back for one last go-around as 007 in the still-untitled Bond 25, directed by Danny Boyle. "We've got an idea, John Hodge, the screenwriter, and I have got this idea, and John is writing it at the moment," the Slumdog Millionaire director said earlier this year. "And it all depends on how it turns out. It would be foolish of me to give any of it away." As for Elba, who will soon depict a struggling DJ in a Netflix series, he's shown interest in playing the world's most famous spy.
If he got a meeting to discuss the role, The Wire and Luther star would "not only get in the cab, but I'd take the taxi driver out of the car, hostage. The taxi, jump out while it was moving, jump onto a pedal bike that was just past the door as I got on it, and then get onto a plane — on the wing — land on top of Sony Studios, slide through the air conditioning, and land in the office." (Sounds like the plot for Bond 26.) Elba already looks the part. Twitter certainly agrees.
(Via the Independent)