Vin Diesel likes to use the word "family" to describe his Fast and Furious co-stars. And just like real family, there's been plenty of drama.
We don't have time to recap it all (here's a refresher), but Jason Momoa anticipated to see the squabbling for himself when he signed up for Fast X. Instead, he found the experience to be like an Impossible Whopper: beef free.
"I was expecting there to be a lot of – I mean, to be completely honest – drama, and you're like, 'I want nothing to do with this.' But I saw nothing of the sort," he told Total Film (via the Direct). "It was amazing. Everyone was so supportive. I had a ball with Vin. I was just shocked at how cool everyone was. No one was jaded; everyone was just really, really happy to be there."
And Momoa was happy he got to do whatever is happening here: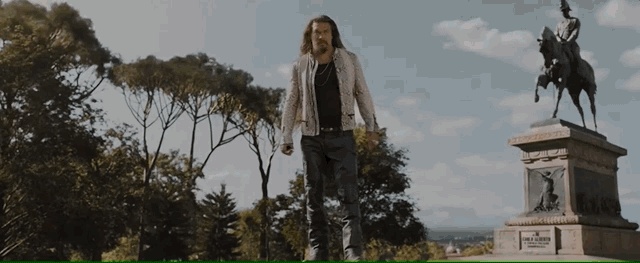 Momoa also teased his character, Dante, the "best male villain" in the franchise. "I didn't want it to turn into another macho, testosterone-showdown kind of thing," he said. "I wanted to make him look really inviting and easy-going, to have a softer side. That's why he wears pastels. He's a little androgynous. He's been really, really hurt, so he's a dangerous person… I wanted you to be intrigued by Dante Reyes."
Fast X, which is not pronounced the way you think it is, opens on May 19.
(Via the Direct)