Jeremy Renner continues to update fans on his recovery, and the actor is making incredible progress after being crushed by a snow plow in a freak accident at the start of the year. In his latest Instagram Story, the Hawkeye actor is using an anti-gravity treadmill, which is helping him recover movement in his legs and get him back on his feet.
The machine allows for users to walk with less stress on the lower body joints and muscles. The actor confirmed he was able to do the "walking motion," but with a lower percentage of his body weight, thanks to the treadmill.

He wrote in the post, "Now is the time for my body to rest and recover from my will."
You can see a screenshot of Renner's recovery workout below: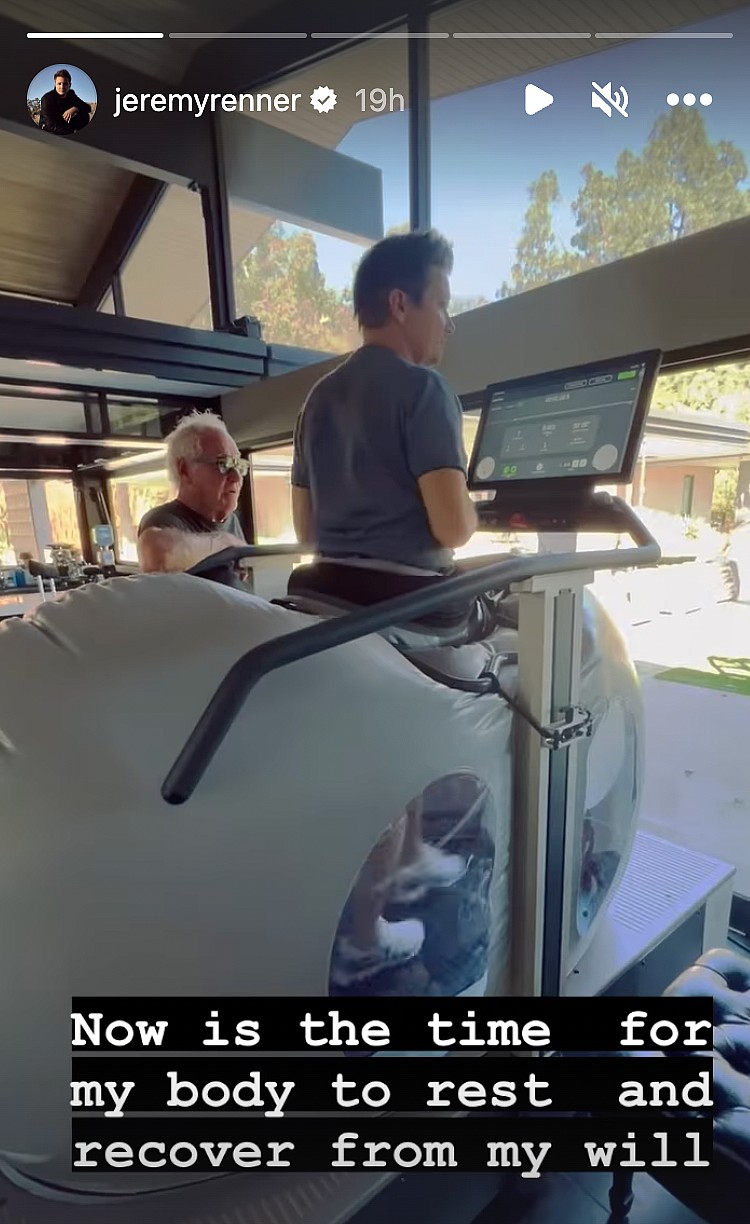 Renner also recently revealed that the snow plow involved in the accident has been returned home. The vehicle reportedly had a police escort back to Renner's home, which the actor said "feels like the Green mile!"
According to police, Renner was crushed underneath the snow plow when he saw it starting to roll forward toward his nephew. The actor attempted to "divert" the machine, but instead, suffered severe injuries including 30 broken bones. As for why the plow rolled, police believe the parking brake wasn't properly applied.
"Although the PistenBully had some mechanical issues, it is believed based on our mechanical inspection that the parking brake would keep the PistenBully from moving forward," the Sheriff's department wrote.
(Via The Hollywood Reporter)