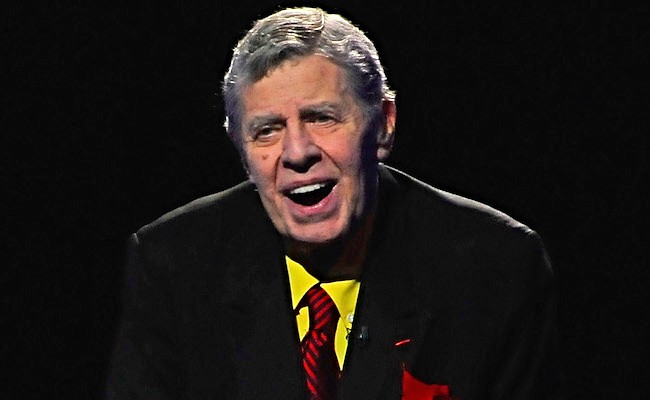 Comedy legend Jerry Lewis has died at age 91.
Known for his unique brand of slapstick, controversial political and social viewpoints and his decades of work as the host of the Jerry Lewis MDA Telethon, Lewis has left a mark on American culture that is unlike any other. The Las Vegas Review-Journal columnist John Katsilometes reported that Lewis died in his home. The news was later confirmed by his agent. Lewis's death is believed to be of natural causes.
Breaking through as part of the comedy team Martin and Lewis, Jerry Lewis would achieve solo fame with movies (like The Nutty Professor and The Ladies Man) concert performances. Career fortunes would rise and fall, but the style he brought to his work had a significant impact on the comedians he influenced.
Responses expressing sadness for the loss and a celebration of Lewis's life arrived immediately after the Jean Hersholt Humanitarian Award winner's death.
Jerry Lewis is survived by his second wife SanDee Pitnick and their adopted daughter. Lewis's final film, the Daniel Noah written and directed motion picture Max Rose, was screened at the 2013 Cannes Film Festival.
(Via Variety)