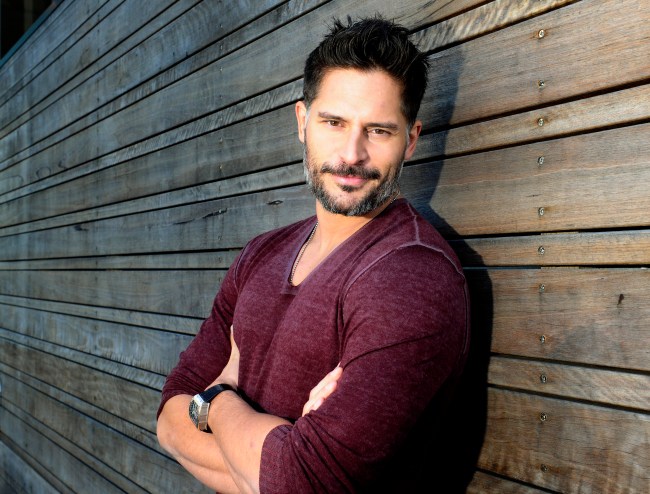 Joe Manganiello is — as far as we know — still playing Deathstroke in the delayed Batman V Superman followup The Batman. But before he was suiting up as a badass villain, he was nearly cast in Henry Cavill's Superman role in Man Of Steel. Manganiello revealed as much to Josh Horowitz on MTV's Happy Sad Confused podcast. Here's what he had to say (transcribed by Screen Rant):
"I met with Zack. I had an hour and a half long meeting with Zack, which is what was causing all the trouble. … I went ahead and met with casting, and then they all brought me over to meet Zack. I met the producers, I met with Jon Jashni and Thomas Tull at Legendary, I met everybody — everybody involved — and then finally sat down with Zack for an hour and a half and had a big conversation about the character and where it was going, et cetera. Then they called the True Blood costume shop for my measurements to build my suit and that's what caused — that's when it stopped."
Though he didn't fully explain, it sounded as though his schedule for HBO's True Blood would interfere with the Man Of Steel shoot. Manganiello wasn't happy about losing the role ("I'm a sensitive guy. I was rocked by the whole thing."), and he waited a long time to watch Man Of Steel.
Manganiello revealed he didn't watch Man Of Steel until he was on painkillers following a bicep injury on the set of Magic Mike XXL. Frankly, being on painkillers sounds like the best way to watch Man Of Steel. Also, we're going to assume this is the harrowing moment in which he injured his bicep. This footage is graphic, folks:
Terrifying. We hope his bicep is fully recovered now.
(Via Screen Rant and Happy Sad Confused)