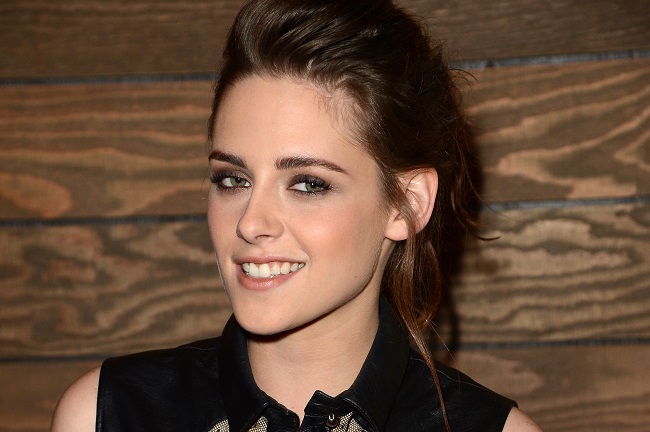 Bet you didn't think 2017 would bring you a headline with "Kristen Stewart" and "intelligence," yet here we are. We were all wrong. You may only know her for playing Jodie Foster's gender-ambiguous diabetic son-daughter in Panic Room or for biting her bottom lip in the Twilight movies, but critical darling Kristen Stewart is much smarter than you thought. Ya burnt.
Stewart has channeled some of her creativity into writing, first with some wiffle ball poetry and now with a burgeoning screenwriting career. She's making her screenwriting debut with Come Swim, coming to the 2017 Sundance Film Festival this month, and she's co-authored a related artificial intelligence research paper to go with it.
Stewart co-wrote the paper [pdf] along with Bhautik J. Joshi, a research engineer at Adobe, and David Shapiro, a producer at Starlight Studios. Their paper is about "Neural Style Transfer," which uses machine learning to render a chosen image in a different artistic style and color scheme. They took scenes from Come Swim and let the program render the images in the same impressionistic artistic style as the painting the screenplay was based upon (which Stewart also painted).
You can view the images in a .pdf at ArXiv. Their technique used neural networks to redraw the images, which is relatively novel.
And sure, Stewart et al. aren't the first ones to dip into the field of artificial intelligence-generated art (MIT has the Nightmare Machine, for example, and Google has Deep Dream and Magenta), but we assume none of those other people have ever tackled a cougar…
So there.
(Via Quartz and ArXiv [pdf])