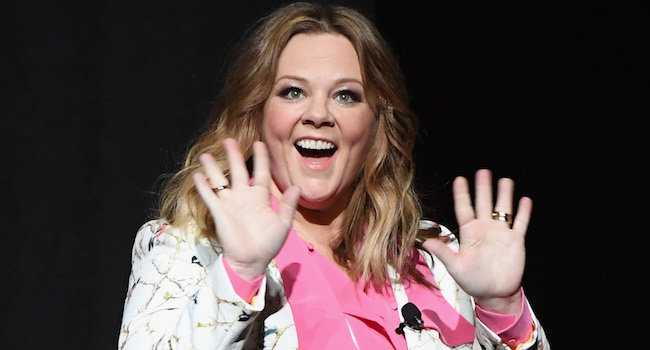 Now that the Oscars' "Best Popular Film" mishegoss is really happening, the Academy Awards should go all in. Let's get animals nominated for acting awards. Remember Uggie, the canine co-star (and only truly memorable part) of Best Picture winner The Artist? There was a concerted effort back in the day to get the late Jack Terrier thespian nominated alongside Christopher Plummer and Jonah Hill. Who's with us? We bet Melissa McCarthy is.
Speaking at the Venice Film Festival premiere of her glowingly received comedy-drama Can You Ever Forgive Me? — boy, that Happytown Murders rebound came fast — the actress, herself an Oscar nominee, took time to single out her feline co-star. He's named Towne, and McCarthy, according to Deadline, made sure he got as much attention as human performers Richard E. Grant, and Jane Curtain.
"I heard there are actually Academy Awards for pets," she said. "I can't remember what they are called but I call them the Cat Oscars and this cat should win."
McCarthy is probably referring to the Pawscars, which is run by the American Humane Society. But that simply isn't enough. We demand equality amongst all god's creatures, at least at the Oscars. If Towne the cat is as great as McCarthy says he is, let's see him get a serious Oscar campaign alongside your Sam Rockwells and your Michael Shannons. Let's see animal presenters. This year's Best Picture can go to Kedi, that Turkish documentary from a couple years ago that was nothing but 75 minutes of stray cats.
If that's too much, and since we're already adding categories to the telecast, let's add something like "Best Non-Human Performer." Trotting a dog or BB-8 up on stage to collect a golden statue has to be a better time-killer than that time host Neil Patrick Harris did magic or whatever.