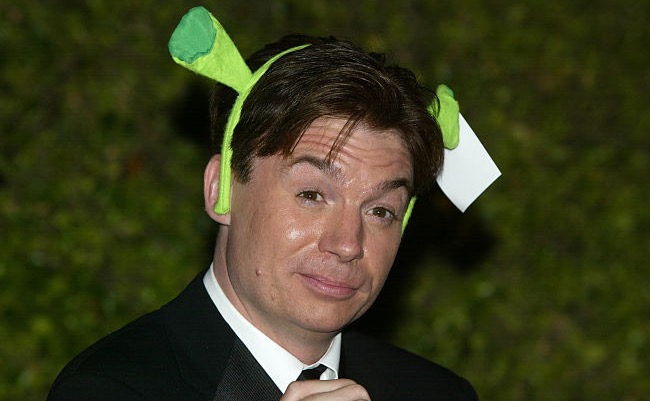 The last time Mike Myers appeared in a movie that wasn't a documentary or Shrek sequel was in 2007, and even that was only a small role in Quentin Tarantino's Inglourious Basterds. You'd probably want to take some time off after starring in The Love Guru, too (not to be confused with The Love Guru 2, which hopefully never exists). Myers has remained busy — Supermensch: The Legend of Shep Gordon, which he directed, was an entertaining enough passion project, and he took part in SNL 40 — just not with the kind of roles that turned him into a Hollywood mega-star. That could soon change.
Director Jay Roach recently said that he and Mike Myers talk about writing Austin Powers 4 "every time we get together," and that he's "always good to go." Myers is also good to make his return to acting alongside the suddenly-everywhere Margot Robbie and Simon Pegg in the noir thriller Terminal.
Terminal follows two hit men (Dexter Fletcher and Max Irons) as they embark on a borderline suicide mission for a mysterious employer and a large paycheck. Along the way, the unlikely pair discover that a dynamic woman named Annie (Robbie) may be more involved than they had originally suspected. (Via)
Myers' role hasn't been revealed yet, but as long as he's not playing a smelly green ogre who's best friends with a donkey named Donkey, Terminal is already better than whatever Shrek Forever After was.
(Via The Hollywood Reporter)