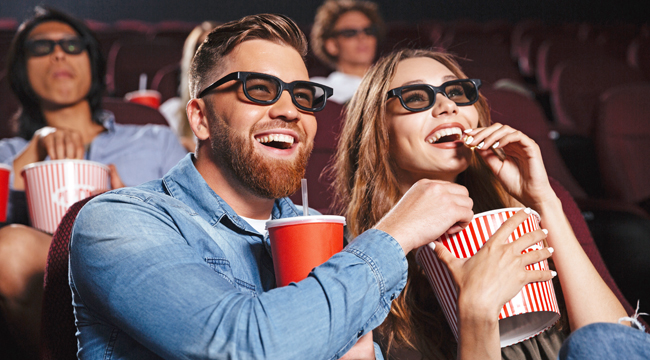 MoviePass recently resurrected its "unlimited" plan — a movie-a-day in theaters for only $10 per month — despite few people understanding how this can be a sustainable business model. That is to say, the service loses money due to every member who goes to see more than one movie per month, which must be the vast majority of members (or they never would have signed up). And it looks like the good times may be coming to an end, sooner rather than later.
The Hollywood Reporter digs into a new filing from MoviePass' parent company, Helios and Matheson, which is seeing its cash reserves dwindle. That is to say, MoviePass pays theaters full ticket prices every time a user hits the theater, and the process is costing the company $21.7 million every month. At the time of the filing, Helios and Matheson had $15.5 million cash on hand, and it says that merchant processors of MoviePass payments owe them another $27.9 million. In response to this news, shares of Helios and Matheson stock plunged 30 percent in midday trading on Tuesday, but the company has a plan:
Helios and Matheson says it will sell stock to keep MoviePass afloat and that it enacted changes this month that it expects will save the company about 35 percent on those hefty costs it has been racking up. The changes include initiatives designed to cut down on users sharing tickets and to prevent them from seeing the same movie twice.
MoviePass has also been working out some partnership deals with iHeartRadio and the like, but each of these deals tend to mean that the unlimited plan goes on hiatus, which can't be good for user retention. From the looks of the cash on hand at Helios and Matheson, MoviePass needs to make drastic changes and permanently cut back their unlimited plan. CEO Mitch Lowe continues to insist that the service will be profitable as soon as next year, but considering how MoviePass is bleeding money, that simply doesn't seem possible.
(Via Hollywood Reporter)