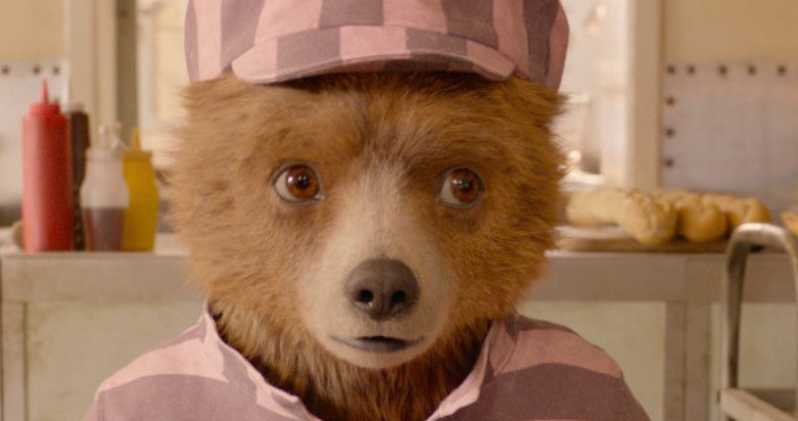 Ben Whishaw won a Golden Globe for his supporting turn in the BBC miniseries A Very English Scandal, and that's wonderful and deserved. Still, the actor's win highlighted one particularly heinous omission: Paddington 2, in which Whishaw returned as the voice of cinema's cuddliest talking bear, was rudely nominated for absolutely nothin'.
Well, you can always count on the internet to rewrite history: A chunk of Twitter very quickly celebrated Whishaw's win as a win for good old marmalade-loving, wrongfully imprisoned inmate Paddington.
In A Very English Scandal, Whishaw plays a young man who spent years as the secret lover of a dastardly member of parliament, played with delicious disrepute by Hugh Grant. Whishaw played him as endearingly dim, quietly tragic — a saintly innocent ground up by the powerful and evil. It's the kind of performance that wins accolades, and rightly so.
But let's not take for granted Paddinton 2, one of the very few movies from 2018 with a 100% score on Rotten Tomatoes. Whishaw reprised his duties as the gentle voice of a gentle bear, who both unwittingly wreaks havoc and instills decency upon everyone — everyone except for a villainous actor played by, as it were, Hugh Grant.
Let's bask in the Paddinton 2 love, shall we?
https://twitter.com/laurgarc/status/1082089603765551104