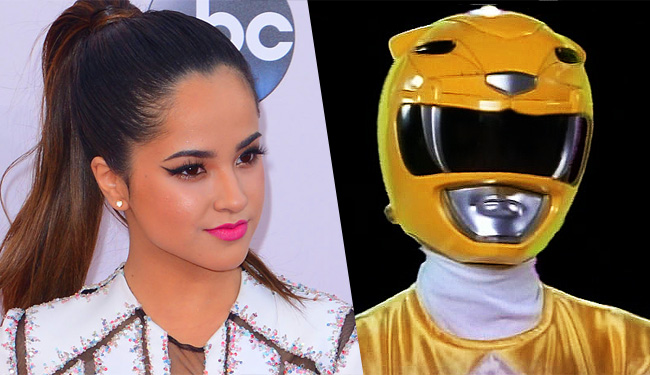 Well, it's official, the Power Rangers movie is ready to amp it up and kick some giga butt. Wait, wrong franchise. What I meant to say is the Power Rangers movie can now initiate the Megazord sequence, as the entire Mighty Morphin' team has been cast. That's better.
The poor yellow ranger, always the neglected member of the group, was obviously the last Ranger to be cast. She'll be played by Becky Gomez of Empire fame. The casting was officially announced by the Power Rangers Twitter account.
The Power Rangers Twitter account dropped another interesting tidbit…
This seems to confirm the Power Rangers movie will be a remake of the original incarnation of the TV show, featuring fan-favorite characters Jason, Kimberly, Zack, Billy, Trini and, fingers crossed, Bulk and Skull. Previously, it had been rumored that Power Rangers would feature an entirely new team, or possibly be an extension of the long, surprisingly convoluted TV continuity.
Gomez will be joined by Dacre Montgomery as the Red Ranger, Naomi Scott as the Pink Ranger, Ludi Lin as the Black Ranger and RJ Cyler as the Blue Ranger. Dean Israelite (Project Almanac) will be directing, and word is the movie's budget will be a surprisingly paltry $35 million. In other words, this movie may look more like the old TV show than you were expecting.
The Power Rangers movie spin-kicks into theaters, January 13, 2017.
via /Film
Now Watch: Are Star Wars Fans The Craziest Fans?