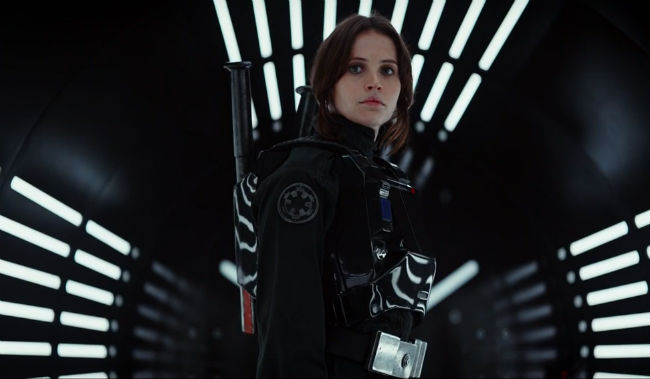 While Rogue One eventually shaped up into a well-received addition to the Star Wars canon, it had a notoriously tricky time getting there. Director Gareth Edwards' first cut didn't thrill the higher ups at Lucasfilm, so Michael Clayton's writer-director Tony Gilroy was brought in to do reshoots and refocus the narrative. This resulted in a drastically changed film, but one that ultimately improved on the initial material.
Gilroy recently stopped by The Moment With Brian Koppelman podcast and shared a bit of insight into the process, and did not hold back, explaining that the first cut was in "so much trouble" before he came aboard.
"If you look at Rogue One, all the difficulty with it all the confusion of it, and all the mess…in the end when you get in there, it's actually very, very simple to solve. Because you sort of go, this is a movie where, just look. Everyone is going to die. So it's a movie about sacrifice."
He also makes it clear that he isn't much of a Star Wars fan, and that to him, Rogue One evoked the Battle Of Britain instead.
"I've never been interested in Star Wars, ever. So I had no reverence for it whatsoever. I was unafraid about that. And they were in such a swamp…they were in so much terrible, terrible trouble that all you could do was improve their position."
Rogue One went on to earn $530 million in the U.S. and over $1 billion worldwide, so the frustration and extra work paid off in the end.
(Via Indiewire)