Last Updated: December 23rd
Sad movies take a lot of forms, but this list of Netflix films hits the big buttons — think movies about star-crossed love, broken friendships, death, and Adam Driver yelling a bunch while punching a wall. Regardless of what gets your tear ducts primed and pumping, there is something on this list of must-watch streaming sobfests that will find your heart's soft spot. "Enjoy" the 15 saddest movies on Netflix right now.
Related: The Best Dramas On Netflix Right Now
The Unforgivable (2021)
Run Time: 112 min | IMDb: 7.2/10
Sandra Bullock, Viola Davis, and Jon Bernthal star in this crime drama based on a British miniseries about a woman reckoning with the mistakes of her past. Bullock plays Ruth who's recently been released from prison after serving 20 years for a violent crime. She hopes to reunite with her younger sister, Katie, but the girl has no idea who Ruth is. The parallel tracks their lives take force Ruth and everyone in her orbit to confront their biases as they grieve the lives that could've been.
Marriage Story (2019)
Run Time: 136 min | IMDb: 8.1/10
Noah Baumbach's star-studded divorce drama is pure Oscar bait, but in the best way. The film takes a look at messy breakups with Scarlett Johansson playing an actress and mother named Nicole, who is intent on separating from her stage director husband Charlie (Adam Driver). Laura Dern and Ray Liotta play their hard-hitting lawyers, who don't help in diffusing the tension and resentment building between the pair when Nicole moves herself and their son across the country. It's an intimate look at the emotional wreckage of a divorce and the struggle to put a family back together again, and it's carried by some brilliant performances by Driver and Johansson.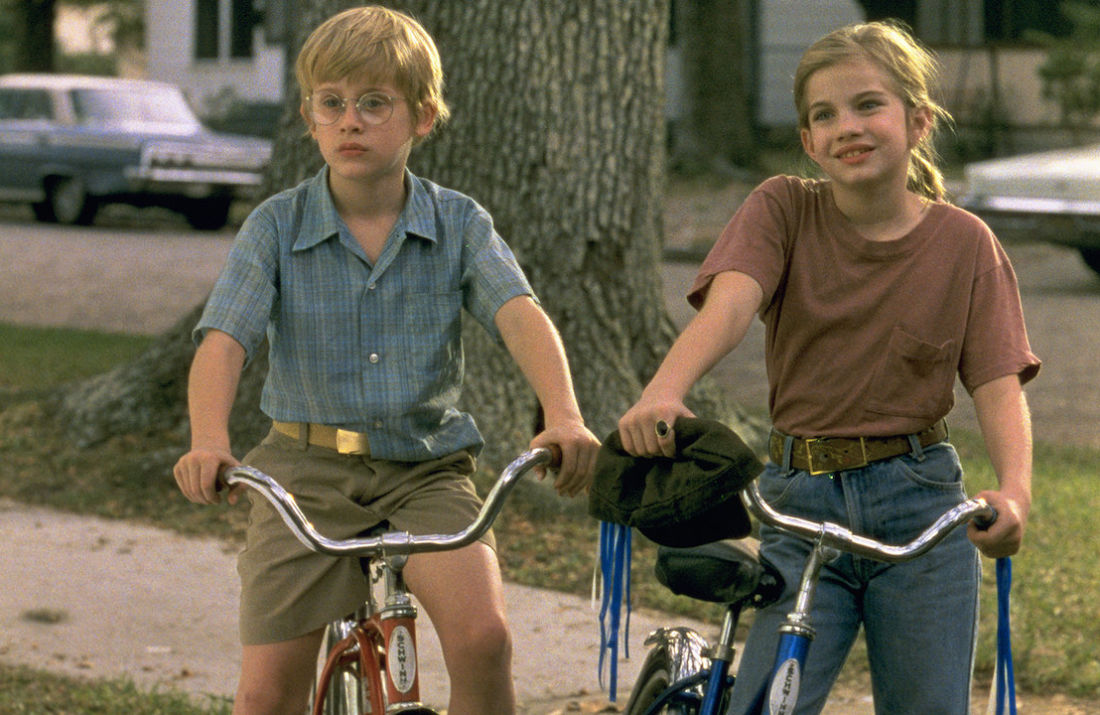 My Girl (1991)
Run Time: 102 min | IMDb: 6.9/10
You weren't a 90s kid if you don't have traumatic childhood memories of this flick (and a bee phobia). Before she'd grace the White House on Veep, Anna Chlumsky played a precocious pre-teen named Vada who took care of her single dad (Dan Akroyd), had a fascination with death, and befriended a nerdy newcomer, Thomas (Macaulay Culkin). We can't say more without getting verklempt but just know, the people behind this film are seriously disturbed for putting these children through the emotional wringer the way they do.
Titanic (1997)
Run Time: 194 min | IMDb: 7.8/10
James Cameron crafted a cinematic masterpiece with this dramatic retelling of a terrible tragedy that stars fresh-faced, future Oscar-winners Leonardo DiCaprio and Kate Winslet. Before that fateful night when the R.M.S. Titanic struck an iceberg and sank, bringing a majority of its passengers and crew with it, Cameron tells a really beautiful love story between a young aristocrat (Winslet) and the poor artist (DiCaprio) she has no hope of a future with. Some iconic lines, beautiful costumes, and a climactic final act that will leave you in tears make the film's three-hour runtime more than worth it.