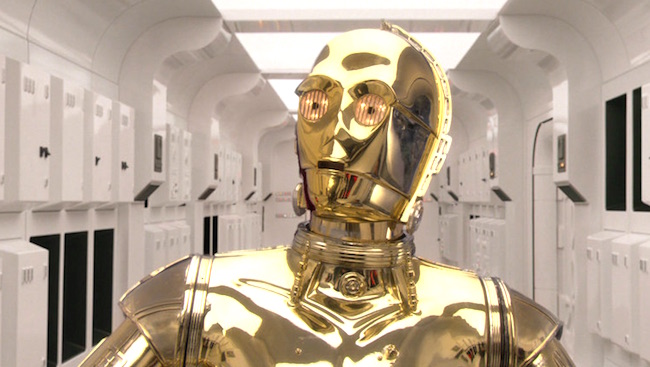 Update: Jonathan Kasdan emailed us to clarify things. The update appears at the end of the story.
(First of all, if you don't want to know anything about Solo: A Star Wars Story, read no further even though this would probably be considered a minor spoiler, but you can't be too careful.)
Speculation has been floating about Anthony Daniels' role in Solo: A Star Wars Story ever since Mark Hamill let it be known on a recent podcast that Daniels would be appearing in the upcoming movie.
On Saturday, I spoke to Solo screenwriters Lawrence Kasdan and Jonathan Kasdan, and the father-son duo revealed what Daniels is doing in the film – and this is a situation where you won't know it's him unless you know beforehand that it's him.
I had asked if C-3PO is in the movie because there were rumors, but if he was in the film, I sure hadn't seen him.
"No, but Anthony Daniels is in the movie as a different character," says Jonathan Kasdan.
(Again, minor spoilers below. Eagle-eyed fans have already spotted this character in the trailer, but the added details might be considered spoilerish. But, most likely, it probably just won't mean anything until you see the film.)