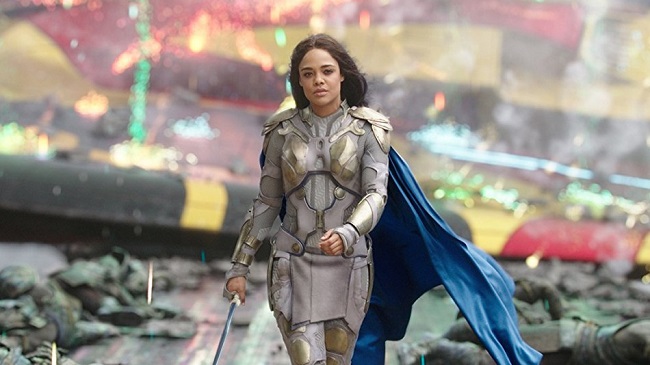 While her Thor: Ragnarok character Valkyrie didn't appear in the monstrously successful Avengers: Infinity War, actress Tessa Thompson is still having a banner year thanks to breakout performances in films like Annihilation and Sorry to Bother You. She also recently came out as bisexual while discussing her relationship with musician Janelle Monáe, further solidifying her place in the current pop cultural zeitgeist. There's plenty more on the way, of course, and according to a new report, the latest entry in Thompson's busy schedule is the lead role in Disney's upcoming Lady and the Tramp remake.
As first reported by Collider and later confirmed by The Hollywood Reporter, Thompson will provide the voice for the titular cocker spaniel in the live action/CGI hybrid, which follows in the footsteps of The Jungle Book, The Lion King and Aladdin. What's more, The Leftovers star Justin Theroux was previously confirmed as her character's polar opposite, the Tramp, back in July. Scottish actress Ashley Jensen (Catastrophe) will voice the Scottish terrier Jackie and Benedict Wong (Doctor Strange) will voice an English bulldog named… Bull. Kiersey Clemons (Heart Beats Loud) will play Lady's human owner, Darling.
Behind the camera, The Lego Ninjago Movie director Charlie Bean will helm Lady and the Tramp, which is set to debut exclusively on Disney's forthcoming streaming service. So as big as Thompson's profile seems to be getting, those itching to check out Lady and the Tramp will have to pony up some extra cash for the would-be Netflix competitor.
(Via Collider and The Hollywood Reporter)