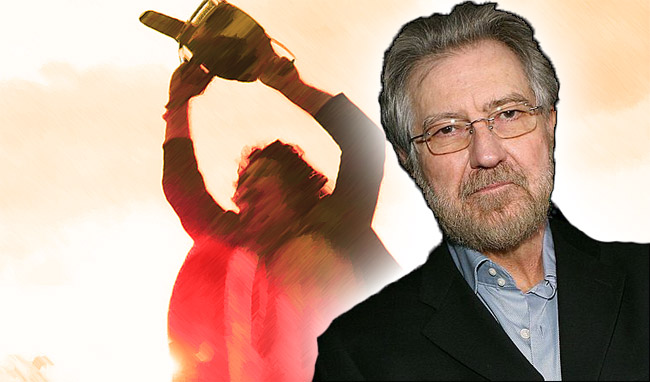 Tobe Hooper, the influential horror director behind The Texas Chain Saw Massacre, Poltergeist, and Stephen King's Salem's Lot, has passed away at the age of 74. Hooper passed away in Sherman Oaks on Saturday according to Variety, though the details behind his passing we not known. His death follows horror icon George R. Romero's passing in July.
Hooper is likely best known for The Texas Chain Saw Massacre in 1974, a landmark film of the horror genre that drew from the real life crimes of Ed Gein and others to create a gritty, raw film that followed in the footsteps of Herschell Gordon Lewis and Alfred Hitchcock after a detour through the mud. It opened the door for the slasher horror boom in the 1980s, with Leatherface helping to pave the way for killers like Michael Myers, Jason Voorhees, and Freddy Krueger to terrorize the big screen.
The success of the film — produced on a $300,000 budget and earning over $30 million — helped to create a franchise out of the fictional Sawyer Clan and gave Hooper a break into the business. His work on the TV miniseries for Stephen King's Salem's Lot stands as one of the best adaptations of the author's work and according to Variety, is "a high-water mark in televisual horror." He then followed with Poltergeist alongside Steven Spielberg, a unique creative effort that still raises questions about who truly directed it to this day but also stands as one of the greatest ghost films ever created.
Hooper would also craft more classic, underrated horror with The Funhouse, and several interesting films as part of a deal with the notorious Cannon Films. This includes a remake of Invaders From Mars, a more comedic sequel to The Texas Chain Saw Massacre, and the ambitious space vampire tale Lifeforce.
The tributes from those who worked with Hooper and those he influenced poured out shortly after the news was announced:
Despite falling out of the spotlight near the end of the '80s, Hooper's status as a horror pioneer was already cemented. His influence on the genre cannot be understated and it helped to transform entire elements that have since become horror film staples themselves. If a power tool is a tool for mayhem, the lines between fiction and reality are blurred, or if a silent killer stalks the calmest moments of daily life, you can thank Hooper for that. The Texas Chain Saw Massacre still carries moments that are full of dread, including the introduction of Leatherface, and created a sense that the worst was happening on screen without actually showing any of it. Hooper deserves praise for that more than anything, like Hitchcock did with Psycho.
(Via Variety)