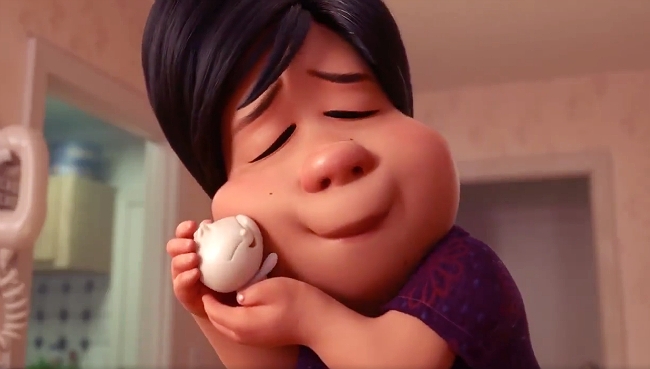 By now moviegoers know the deal — you've got about 15 minutes after your listed showtime to get to the theater, grab some overpriced popcorn and find your seat before the movie actually starts. There are commercials, movie quizzes, and rollercoasters that double as advertisements for concessions that you can skip if you're running a bit late.
But you don't want to run late to a Pixar movie or you might miss the short film that's played with nearly every feature length Pixar film released in theaters since A Bug's Life. If you're a big Disney/Pixar fan you might even have a favorite, but at the very least you can appreciate how well-done the stories are and how compelling they often are.
It's a fun bonus to what's often been a strong film to follow, and they're worth actually getting to the movies on time to see. But if you didn't, Disney and Pixar released one of its latest short films online for free. Bao, the short that played before The Incredibles 2 in theaters earlier this year, was released in full in a Tweet.
But if you somehow missed the billion-dollar film or got there late, it's worth taking another look. Bao is, in a word, completely adorable and slightly heartbreaking. It's an extremely Pixar short set in Toronto and featuring a woman who makes a bao that, well, comes to life. But it's so much more than that.
Disney dropped the whole thing as part of a tweet promoting another collection of the short films, but if you don't feel like buying them all this is definitely one of their best works. And at eight minutes, it's a worthy investment if your time if you haven't seen it. Domee Shi, who directed Bao, is working on her first feature-length picture and the Pixar short is likely in Oscar contention, so now's a good time to get familiar with her work.