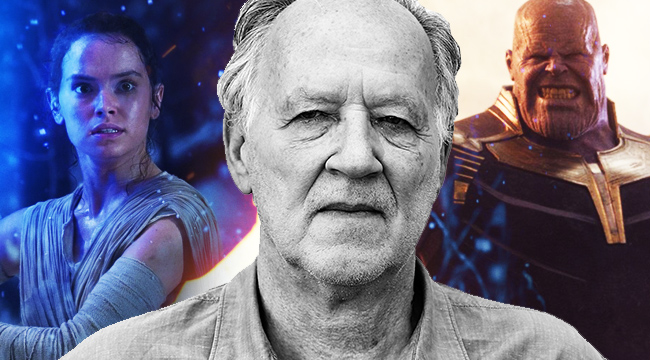 On Tuesday, the German auteur-director Werner Herzog revealed to IndieWire at the 2018 Toronto International Film Festival that he would soon be acting in "a big franchise film, about which I'm not supposed to say anything." When pressed for details about the role, and what particular "big franchise film" it might be for, however, Herzog kept mum. "I can only say the title. The code name is 'Huckleberry,'" he said, adding: "For god's sake, that's only a cover!"
Herzog's acting revelation ignited a flurry of guesses from critics and writers at TIFF and elsewhere online. And while it is so incredibly easy to make jokes about the filmmaker's eccentric personality, his acting record is diverse enough that "Huckleberry" could be just about anything. So, we've put together a brief and completely silly ranking of all of the potential upcoming franchise films that "Huckleberry" might be. Besides, we've seen Herzog try to sell a haunted house on Parks and Recreation and torment Tom Cruise in Jack Reacher, so telling Tony Stark he "doesn't feel so good" in Avengers 4 wouldn't be that much of a stretch… but it would be pretty funny.
8. It: Chapter Two
It: Chapter Two already boasts an impressive cast for its adult Losers Club, and Bill Skarsgård's Pennywise has become a new horrifying pop cultural zeitgeist. The only thing that would make the sequel even more frightening is if Herzog were to turn up as another resident of Derry, Maine. Honestly, it would be amazing if his character were the exact same as the one he played in Parks and Recreation. "After 47 years living here," he said in that show, "I decided to move to Orlando to be closer to Disney World." Sadly, he eschewed the norms of travel and went north instead.
7. John Wick: Chapter 3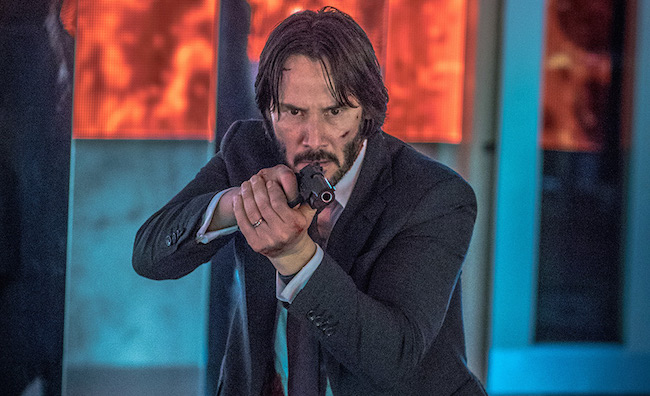 In addition to returning cast members Keanu Reeves, Laurence Fishburne, and Ian McShane, the third John Wick film also features Halle Berry and a bunch of new dogs. Also, there's going to be a scene somewhere in the movie that involves Wick riding atop a horse and murdering thugs on motorcycles. The question is, where does he get the horse? Many have speculated that John "borrows" the animal from a city cop or one of those ridiculous carriage ride setups. Either way, Herzog is most likely the horse's original owner.

6. Avengers 4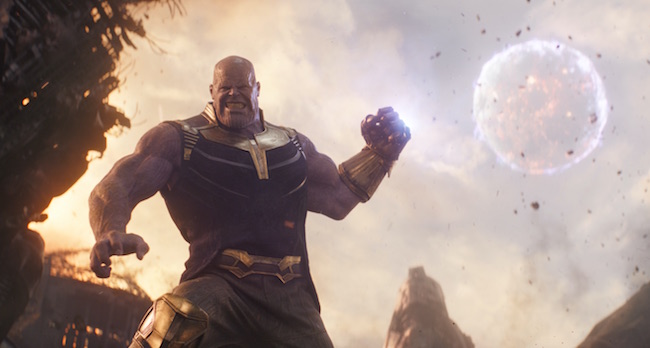 As Loki has proven repeatedly, death is practically meaningless in the Marvel Cinematic Universe. Or, at least it was until Thanos wiped half of the universe from existence in Avengers: Infinity War. Reshoots are currently underway for Avengers 4, which has kept fans guessing about time travel, parallel dimensions, and other possible outcomes. Should Herzog's "Huckleberry" turn out to be the untitled Avengers sequel, and if the hinted-at multiverse is right, then perhaps the director's latest acting gig is actually a cameo as another Marvel universe's version of Stan Lee. Have you ever seen the two at the same time? Didn't think so.
5. Spider-Man: Far From Home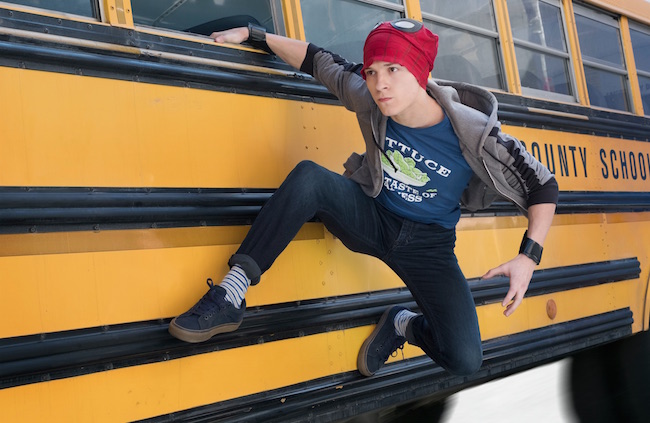 If Herzog were to play a Stan Lee cameo from an alternate reality in Avengers 4, and if future Marvel films take place in said reality, then it would make sense for him to do the same in Spider-Man: Far From Home. Yet even if the director isn't actually in the untitled Avengers sequel, there's still a good chance that he's in the Spider-Man: Homecoming sequel. The film does take place in London, so it would make sense that a German character played by the German auteur would turn up somewhere in Peter Parker's travels. Maybe he's Europe's version of J. Jonah Jameson. He's totally J. Jonah Jameson.
4. Star Wars: Episode IX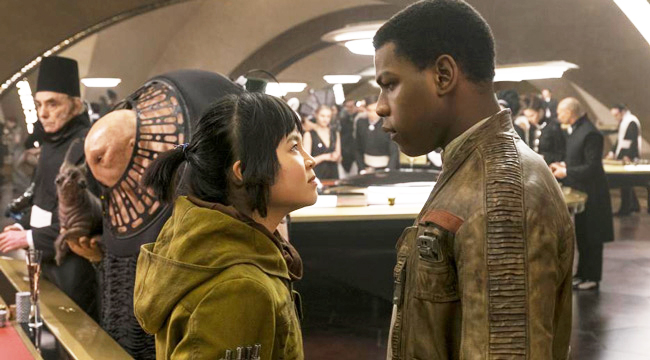 Despite Star Wars: The Last Jedi's attempt to settle the "Who are Rey's parents?" question by declaring it unimportant, fans cannot help but speculate. Is Obi-Wan Kenobi her father? What were The Force Awakens director J.J. Abrams' original plans for the matter? Does any of it matter? If Episode IX is Herzog's "big franchise film," then maybe it does. Maybe the man whom the internet adores for declaring, "Happy new year, losers!" is actually Rey's father. Or, this being the fanciful universe envisioned by George Lucas, perhaps Herzog is actually Rey's mother. Not an actual character, actually, but Herzog himself.
3. Hobbs and Shaw
We already know that Idris Ebla is playing the villain in Hobbs and Shaw, the Fast and Furious franchise spinoff starring Dwayne "The Rock" Johnson and Jason Statham, but what if Herzog also had a role? What if that role was also a villainous one? After all, he played a pretty sadistic ex-Soviet gulag prisoner dubbed "Zec" in Tom Cruise's Jack Reacher. Maybe Herzog's Hobbs and Shaw role is that of another prisoner Hobbs and Shaw had words with before their prison escape in The Fate of the Furious. Maybe he's the real Mr. Nobody and was just wearing a Kurt Russell-shaped suit all this time.
2. Top Gun: Maverick
Though delayed until 2020, Tom Cruise's Top Gun sequel, Top Gun: Maverick, is actually happening. Val Kilmer is returning to the fold, and Miles Teller will play Goose's son as well. Whether Kilmer's "Ice Man" will yet again operate as the movie's pseudo-villain, or yet another unnamed communist nation's MiGs will be taunting the pilots, remains to be seen. Enter Herzog, who just might be, as Kilmer's Doc Holliday said in Tombstone, the Top Gun sequel's "Huckleberry." Imagine the German director, without changing his accent, as Maverick's new antagonist — Ice Man's father, a high-ranking air force official, an actual plane…
1. Bond 25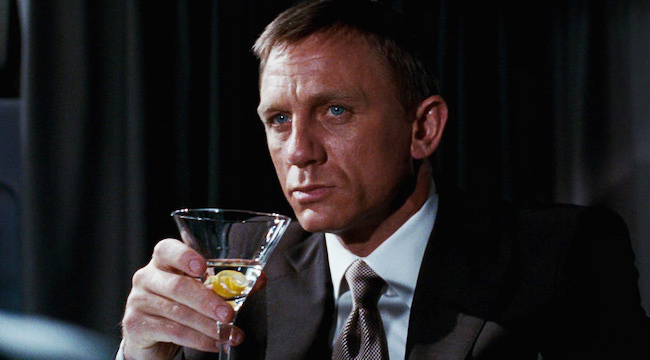 In 2016, Herzog told Business Insider he thought he "would be a good villain in a James Bond movie." With Bond 25 in a state of flux following director Danny Boyle's departure, Wonder Woman actor Said Taghmaoui, who was previously cast as the movie's villain, doesn't know if he'll stay on. Taghmaoui is a great actor and should obviously be kept in the loop, but Boyle's departure is an opportunity to make Herzog's dream come true. Spectre already rebooted the Blofeld storyline with Christoph Waltz. Why not Jaws? Herzog should play the new Jaws.