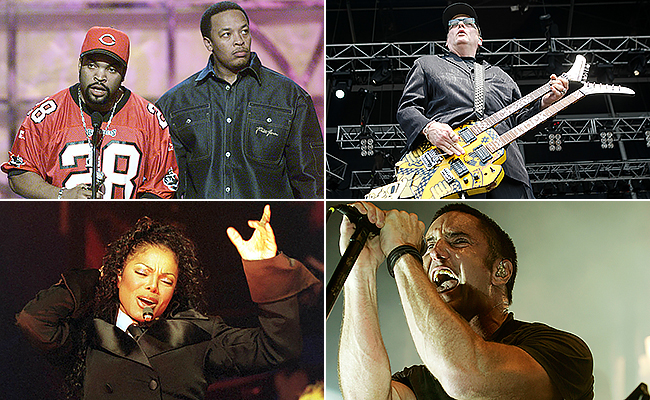 It's that time of year again, the time when otherwise sensible music fans and critics start wringing their hands over which bands will receive a hallowed spot in a tourist attraction in Cleveland. The 2016 nominees for the Rock and Roll Hall of Fame have been announced.
This year's crop of first-time nominees includes Janet Jackson, Chaka Khan, The Cars, Chicago, Cheap Trick, The JB's, Los Lobos, and Steve Miller. They are joined by Nine Inch Nails, N.W.A., Yes, Deep Purple, The Smiths, The Spinners, and Chic, who have all been nominated before.
To be eligible for induction, an artist's debut single or album has to have come out at least 25 years ago. Here's where you realize that "Head Like A Hole" is old enough to rent a car.
Check out the full list of nominees below, and head over to the Hall of Fame's website to vote in their "fan ballot." The top five vote-getters from fans will receive additional votes like they were casted from a traditional Rock Hall ballot. The inductees will be announced in December. Check out the full list of nominees below, and pick which five artists you'd induct in the comments below.
Rock and Roll Hall of Fame 2016 Nominees:
The Cars
Chaka Khan
Chicago
Cheap Trick
Chic
Deep Purple
The J.B.'s
Janet Jackson
Los Lobos
Steve Miller
N.W.A.
Nine Inch Nails
The Smiths
The Spinners
Yes