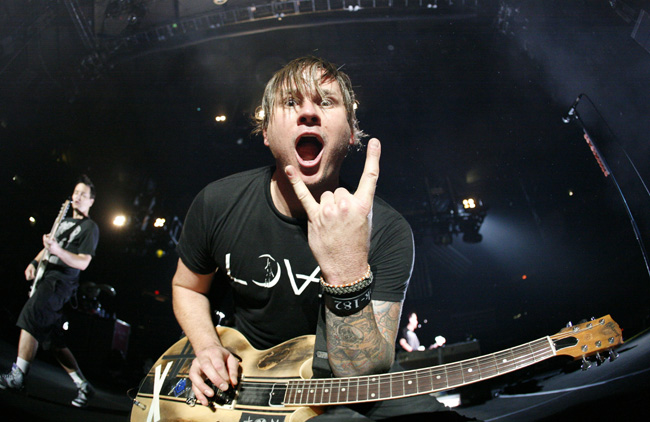 Another day, another living memory of '90s pop punk disintegrates.
In a recent interview, Blink-182 frontman Mark Hoppus confirmed the band and guitarist Tom DeLonge were set for a "friendly divorce."
"We are right now going through what so far has been a friendly divorce with our former guitarist. Hopefully things clear up and it doesn't get all managery and lawyery and all that and we can move forward."
The fact that Hoppus had to bring up the idea of lawyers and managers suggests that this "friendly" divorce is a lot more dramatic and ugly than Hoppus is leading on.
The future of the trio has been in doubt since January, when DeLonge wrote a heartfelt letter about his time with the band coming to an end. He then denied any rumors that he would be quitting Blink-182, adding to the confusion of the situation.
Apparently, all the small things, such as refusing to record without a record deal, began to wear on the other members, who wound up moving forward with Alkaline Trio's Matt Skiba in DeLonge's place. There's recently been talk that Skiba could join the group for good.
(Via NME)