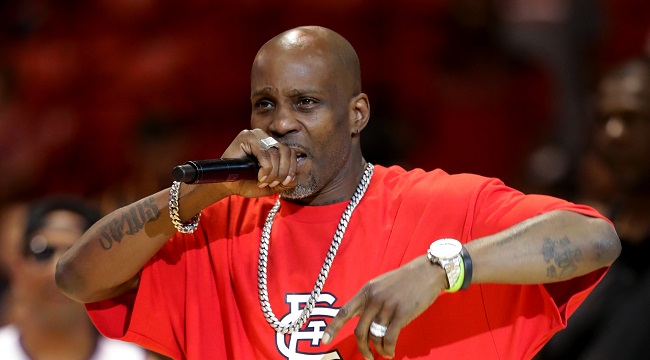 Things were looking up for DMX on his recent road to managing his substance abuse issues, but unfortunately a turn for the worse has occurred that has once again cost him his freedom. ABC News reports that the 47-year-old rapper was taken into custody after allegedly testing positive for drugs. The newspaper says that traces of opiates, cocaine, and oxycodone were found in his system, which is a violation of the probation he received in his tax evasion case.
DMX, born Earl Simmons, owes $1.7 million in unpaid taxes over the course of five years. He pled guilty to the charges and will be sentenced later this year. He was ordered to house arrest on the condition that he take a sober coach with him on his travels, but he eventually decided to check into a rehabilitation center in New England. DMX left the clinic when his one-year-old son ran a 104 fever earlier this month. That's when he began using again, according to his lawyer Murray Richman.
DMX was recently found at an airport bar in St. Louis buying and purchasing shots of alcohol for patrons, which is a violation of the terms of his bail. That's apparently what caused Judge Jed Rakoff to call DMX a "genuine flight risk" and say that DMX effectively said "screw you" to the conditions Rakoff set for DMX.