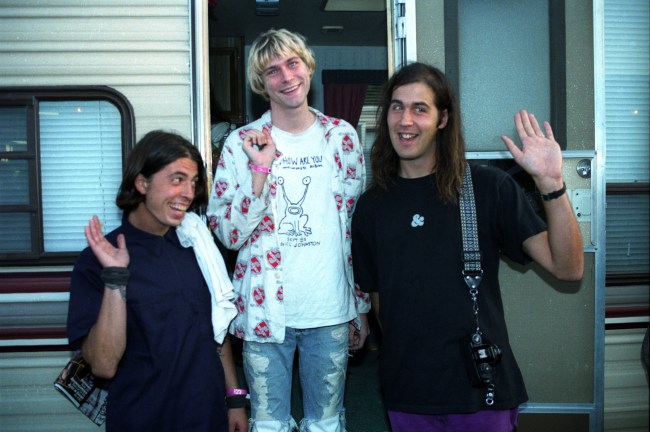 Like any good 20-something, Frances Bean Cobain has distanced herself from her parents.
Her relationship with Courtney Love has recently improved, though only to the point where they can tolerate seeing each other to promote a documentary about their dead husband/father, while in an interview with Rolling Stone, Frances says she doesn't care much for Nirvana, her dad's band you might be familiar with. When asked, "Do you remember the first time you heard a Nirvana record – and knowing that was your father?" she responded:
I don't really like Nirvana that much [grins]. Sorry, promotional people, Universal. I'm more into Mercury Rev, Oasis, Brian Jonestown Massacre [laughs]. The grunge scene is not what I'm interested in. But "Territorial Pissings" [on Nevermind] is a f*cking great song. And "Dumb" [on In Utero] – I cry every time I hear that song. It's a stripped-down version of Kurt's perception of himself – of himself on drugs, off drugs, feeling inadequate to be titled the voice of a generation. (Via)
Somewhere out there, in a piss-soaked pub, Liam Gallagher is thrilled that Kurt Cobain's daughter prefers Oasis over Nirvana. Now all he has to do is convince Damon Albarn's kin to think the same thing, and punch brother Noel in the face, and he'll be finished with today's to-do list.
Via: Rolling Stone