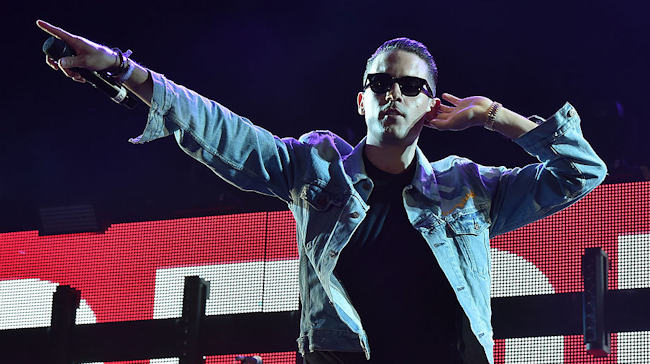 G-Eazy is back with Migos member Quavo in tow for "In the Meantime." DJ Mustard handles the production duties as G raps about his fame, fortune, and of course, all the women that'd like to have sex with him. The When It's Dark Out rapper doesn't hit any new topics here, but it's a fun listen even if Quavo only handles the hook duties.
G also released a second song called "So Much Better" with Playne James and production by Street Symphony, 8×8, and Tyshane. This second tune takes a more personal approach as the Bay MC delivers a message to an old flame. Listen to it below.
Both new tracks come in support of G-Eazy's upcoming Endless Summer Tour. YG, Yo Gotti and Logic are set to join him on the road, which begins today, June 28, and will last a little over a month. The crew will be hitting most major cities in North America and includes a trip out to Drake's hometown of Toronto at the end of next month. Visit theendlesssummertour.com for cities and dates.
Listen to "In the Meantime" and "So Much Better" both below.