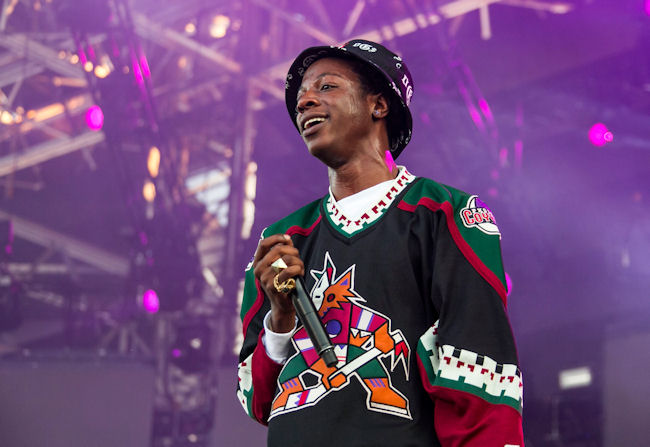 Getty Image
Joey Bada$$ is a critically acclaimed young rapper. Mr. Robot is a critically acclaimed television show on USA that won a Golden Globe. You would think these two entities have nothing in common. You would be wrong, however, because Joey Bada$$ will be appearing on the second season of Mr. Robot.
For those not in the know, Mr. Robot is a dark, eerie drama centering around a hacker named Elliot, played by Rami Malek, who joins up with a group of hackers bent on upsetting the world order and, you know, fighting big corporations or whatever. Some people like it. Christian Slater is in it, and he won a Golden Globe for his performance.
In the second season, Joey Bada$$ will be playing a close friend of Elliot's who "talks excessively" and gives philosophical advice. This isn't just a little cameo thing, either, as he will be appearing in multiple episodes of the show. Variety reports that his character's name is Leon.
This will be Joey Bada$$'s TV debut, and it remains to be seen how the young rapper takes to acting. Maybe he will be good, maybe he won't. However, he's joining the series at the same time as Grace Gummer, the daughter of Meryl Streep, so he's going to have to really step up his game. In the end, Mr. Robot is kind of a weird show, so casting a rapper with no TV acting experience just makes sense.
(Via Pitchfork)