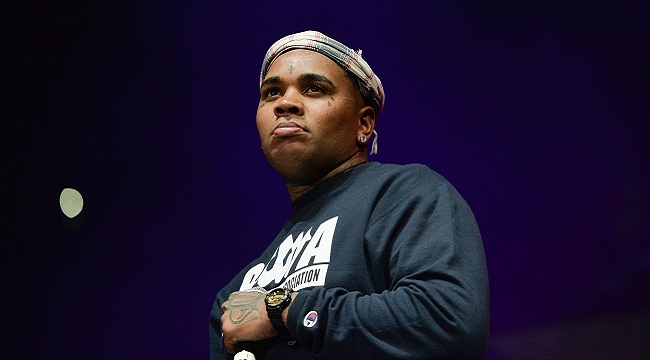 Kevin Gates has been officially released from jail on parole today (January 10th) in Illinois after serving two consecutive prison sentences since October 2016. This was on schedule, after the Illinois Department of Corrections moved his projected parole date up from June 2018.
The Baton Rouge rapper, born Kevin Gilyard, had already done time in Florida's Polk County Jail last year for kicking a female fan at one of his concerts. But as he was being processed for release last March, Gates landed back in jail for an outstanding warrant in Illinois for a weapons charge. He served nine months of a 30-month sentence.
While TMZ broke the story of his release, Gates appeared to confirm the news by posting "I'M HIM" to social media (see below) and deleting the rest of his Instagram posts. "I'm Him" was also how he closed an open letter to fans in September.

https://www.instagram.com/p/Bdxep-LhbtQ/
Gates was still active in music from behind bars, with September 2017's By Any Means 2 and its Joan Osborne-interpolating "What If." But surely he must be eager to regain the chart momentum and growing ubiquity from 2016's Islah, which had streaming numbers comparable to Beyonce and Drake, while outselling even Adele's 25 for one week in March.