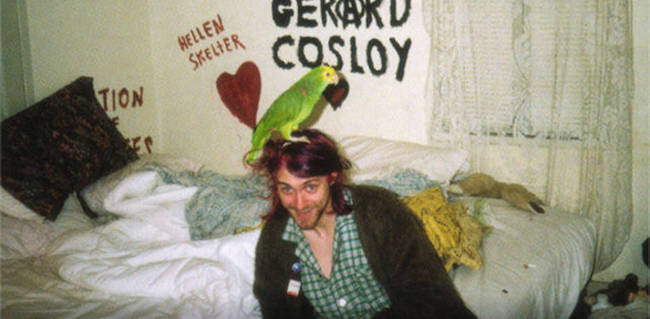 The Kurt Cobain deep-dive Montage of Heck premiered on HBO back in May and is soon set to make its way into theaters. The film consists largely of never-before-seen footage, photos and music from the troubled Nirvana lead singer. Director Brett Morgen says he noticed a recurring theme throughout the unreleased tapes and footage he was allowed to access. Namely, that Cobain 'couldn't handle the ridicule' that comes along with living and that's what drove him to suicide.
In an interview with Deadline, Morgen talks about when he found a sound collage of Cobain's where he talked about suicide.
"After I had a chance to evaluate all the materials, I went back to that tape, and upon further listening it wasn't the fact that he said he was going to commit suicide that piqued my interest, it was the reason why that he provides. He couldn't handle the ridicule, and by that point I had seen that word and that motif represented in his work throughout his entire life. So going back to that, and then looking at just that one sentence, suddenly it was like that moment in The Usual Suspects, when you get to the end and you're in that room and you look around and suddenly all the pieces come together.
Morgen also talks about what it was like to be granted access to all those unreleased tracks (one of which is being used in the theatrical release) and how Frances Bean Cobain fought for an inclusion of a scene where Kurt was caring for her while he was clearly high.
"It was Frances who called and said, 'Mom, Grandma, this is not your film. This is Kurt's film, and how you experience things is quite different than the way Kurt experienced things.'… I think that both Frances and I arrived at the same point, which was we were not trying to tear Kurt down or put Kurt down, nor were we trying to put him on a pedestal."
(via Deadline)