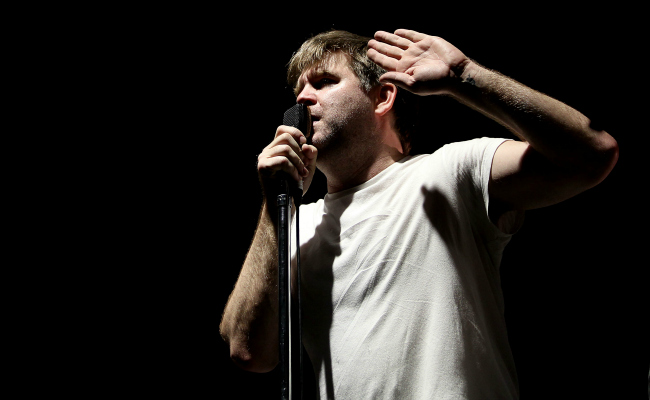 When the incredibly celebrated dance revivalists LCD Soundsystem played their farewell show at Madison Square Garden in 2011, they proudly proclaimed, "If it's a funeral, let's have the best funeral ever!!!" Well, it seems that we're bearing witness to the second coming.
Consequence of Sound is exclusively reporting that they have multiple sources telling them James Murphy and company are getting back together for a major reunion.
"As we hear it, the band will headline at least three high-profile music festivals in the US and UK, with an official announcement expected soon."
The site also notes that while DFA has not commented directly on the reunion, they retweeted their story on the subject.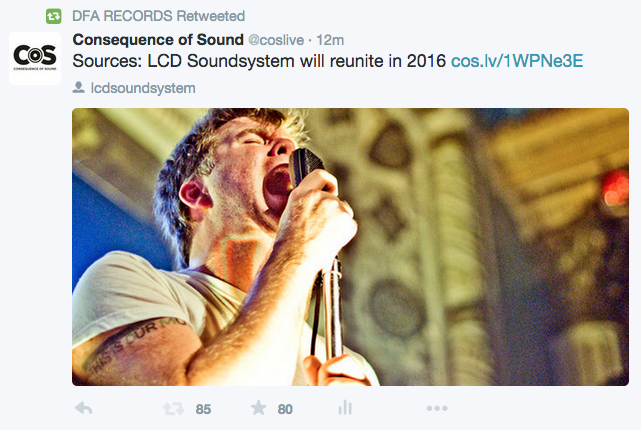 In our interview with James Murphy earlier this summer, he spoke about what inspires him in his life post-LCD Soundsystem.
"I think most people, there's a lot that they want to do, if they really asked themselves. There's things you wanted to do, whatever the dreams were. Mine tend to, I have like an almost infinity of things I'd like to do, and the world sometimes creates opportunities for you."
Maybe there were some things that were left undone that he wants to accomplish? Or maybe he'll just tour on the festival circuit. Who knows? But you'll hardly hear anyone complaining. Someone great is back!
UPDATE: Entertainment Weekly has sources with conflicting information, with one saying, "There's no truth to a reunion," and another confirming that the band has festival offers on the table, but haven't made a decision yet. Meanwhile, DFA's Kris Petersen had some strong words denying the reunion.
(via Consequence of Sound)