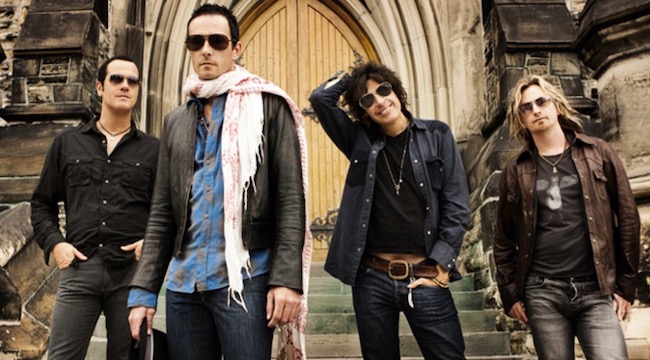 This year marks the 25th anniversary of Stone Temple Pilots' seminal debut album Core. The band have decided to mark the occasion with a deluxe reissue of that particular record, complete with previously unheard material, including a shelved single titled "Only Dying," which they've unveiled today.
"Only Dying" was originally slated to appear on the soundtrack for the film The Crow, but was ultimately pulled after lead actor Brandon Lee was shot and killed on set. As it turned out, despite the tragedy that kept it in the vault, the members of the band were only too happy to keep the song out of the hands of the public.
"I remember [singer] Scott [Weiland] really wanted to redo the song and quite honestly, the guitar tone we chose on that…I don't know what I was thinking," guitarist Dean DeLeo told Rolling Stone in an interview. "Maybe I was listening to too much Robert Smith or something. It's a song where I don't think we reached our full potential as songwriters quite yet. But honestly, it really is a beautiful song."
"You could tell it needed to be reworked a little bit, but you can really hear Scott's voice taking on its character and the band delving into the sound of the guitar, the special effects and everything," drummer Eric Kretz added. It's a great early indicator of where the band was heading. It was trying to dig into our emotions."
Stone Temple Pilots Core reissue is set to drop later this month on September 29. You can listen to "Only Dying" above.