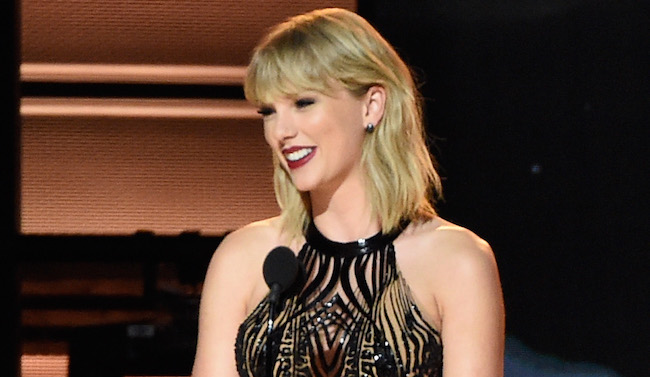 Taylor Swift didn't want legal trouble after Denver radio host David Mueller allegedly groped her in 2013, but now, all these years later Taylor is headed to court to testify in the civil case against him according to The Associated Press. Swift is seeking just $1 in the case that stems from an incident where Mueller allegedly reached his hand under Swift's dress and grabbed her while taking a picture before a concert.
After the incident, Swift's team called Mueller's boss, which eventually led to him being fired, as the station citied a morality clause in his contract. Mueller sued the station for $3 million in damages, which led to Swift's countersuit which will finally come to a head next week in a federal court in Denver. Swift will testify in the case next week, as she's seeking just the $1 judgement, plus a verdict that holds Mueller responsible. According to Swift's lawsuit, she's "serving as an example to other women who may resist publicly reliving similar outrageous and humiliating acts."
Swift initially was looking to keep the incident and resulting lawsuit quiet, but was set off when Mueller suggested "for some reason she might have some incentive to actually fabricate this story," her lawyer argued in court. According to court documents, Swift alleges Mueller "took his hand and put it up my dress and grabbed onto my ass cheek, and no matter how much I scooted over, it was still there." When he was interviewed by the radio station, Mueller initially denied touching Swift, before later changing his story, saying he may have touched her accidentally. Mueller's attorney now argues that Mueller may have been misidentified after somebody else groped her.
According to the report, there have been no settlement discussions and the case will be decided by an eight-person jury.