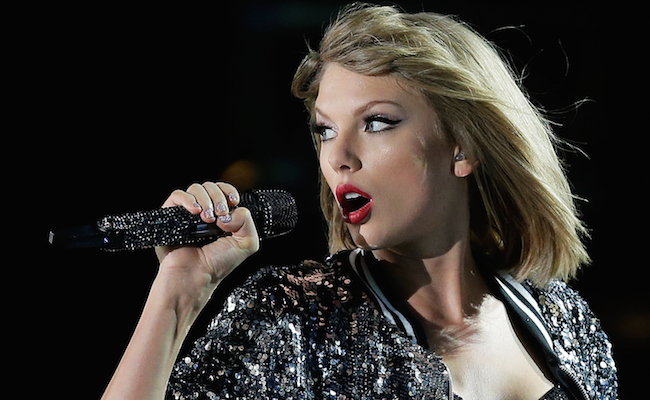 The Taylor Swift slander shows no signs of slowing down as the pop superstar continues to experience a f*ckton of fallout from Kim Kardashian's epic exposure. Already deemed dead by an artist who painted a gigantic RIP mural of T-Swizzle out in Australia, some clever netizen hacked Taylor's Wikipedia page and changed her "birth name" from her Taylor Alison Swift to Taylor "Slithering Snake Becky With The Good Lies" Alison Swift. Terrible, but it actually has a nice ring to it if we're being honest.
The prankster didn't just stop there, either. Under alias, Taylor was nicknamed "Victim" and "Regina George," the underhanded, nefarious teen from the greatest movie of all time, Mean Girls. Other unauthorized edits made on Taylor's page included her biography. Until official Wikipedia editors realized the "Shake It Off" singer's page had been hacked, Taylor was nothing but a "fraud that got dragged to the grave by successful businesswoman Kim Kardashian." Ouch!
Despite what's being said about Taylor on the interwebs, her Instagram is still a safe haven. Sorta. After hundreds of haters began leaving snake emojis all over her IG, Instagram started removing the negative comments on Taylor's page and completely blocked users from leaving snake emojis. A spokesman for Instagram said the social networking site was "looking for better ways to help people prevent spammy or inappropriate comments on Instagram." Hopefully that will be soon true for all users of the app who experience that.
For what it's worth, this probably will not be the one thing that takes down Taylor Swift; she's pretty teflon. It would have to be a highly coordinated effort to knock down a pedestal like that.