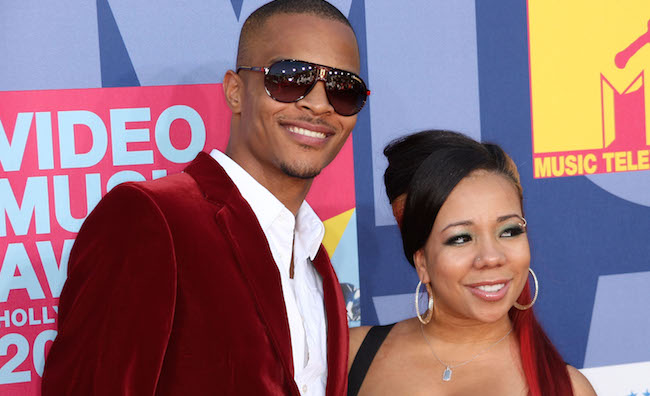 Tameka "Tiny" Cottle-Harris is ending 2016 with the decision to end her marriage to rapper/actor T.I.
TMZ reports that the titular T.I. & Tiny: The Family Hustle stars have reached the stage in their relationship where the legal portion of hitting the exit has arrived. Tiny filed for divorce earlier this month in Georgia in Henry County. The couple were married in 2010, but had been an item since the early aughts. As showcased on their VH1 series, the pair are parents/stepparents to seven kids.
E! News spoke with a source that claimed the divorce comes after recent ups and downs in their marriage. "Arguments and disagreements over some issues led them to split," offered the source. On a more positive note, the source also noted that T.I. and Tiny aim to "still be friends for the kids and family." TMZ has suggested the marriage was in a difficult spot "several months" before Tiny's photo with noted T.I. nemesis Floyd Mayweather at Mariah Carey's Halloween party.
As is customary with high profile divorces, we imagine a lot more details about the split will trickle out as the months pass.