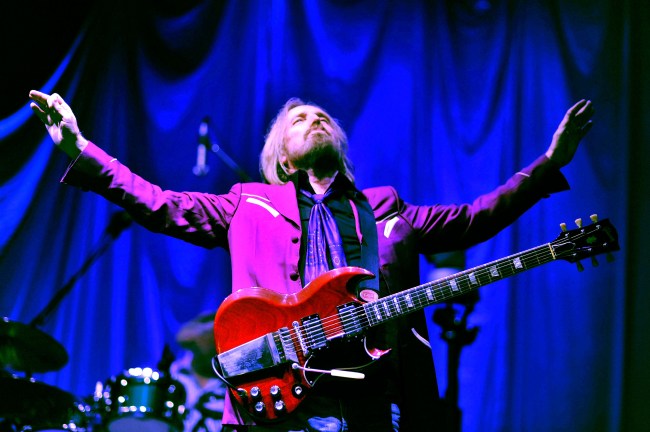 If you play Sam Smith's weepy smash-hit "Stay with Me" and Tom Petty and the Heartbreakers' classic "I Won't Back Down" at the same time, it sounds like garbage. But you might notice some similarities. The two songs share a related melody during the chorus, so much so that Petty's lawyers argued that he should receive a share of songwriting royalties.
A judge agreed: according to the Sun, via Consequence of Sound, Petty and co-writer Jeff Lynne, of ELO fame, will get a "12.5% writing credit" for "Stay with Me."
The song's credit on ASCAP — that's the American Society of Composers, Authors, and Publishers — now lists Smith, Petty, Lynne, and Jimmy Napes as the chief songwriters.

Said one source close to the case, "When Sam's track was originally released, it was clear to a lot of musicians that there were notable similarities between the tracks. After it was pointed out to Sam's camp, they didn't try to fight it and amicably dished out royalties. It wasn't a deliberate thing, musicians are just inspired by other artists and Sam and his team were quick to hold up their hand when it was officially flagged."(Via)
It's a huge payday for Petty. "Stay with Me," which has sold over six million copies worldwide, will continue to be a radio mainstay for years, not to mention all the commercial and movie licensing opportunities ("Stay with Men's Wearhouse. You're gonna like the way you look…"). Plus, the song's up for Record of the Year at the 2015 Grammys, so he could win 12.5% of a trophy.