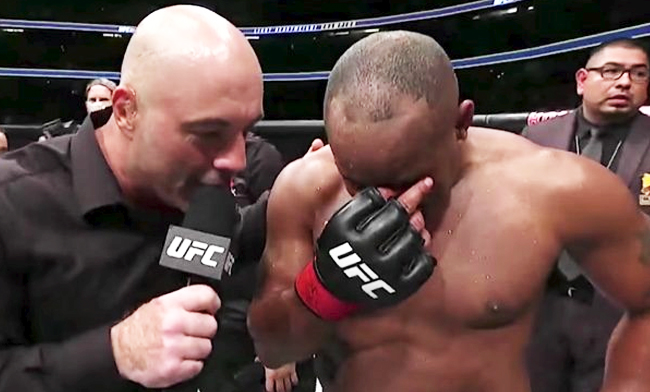 It looks like WWE Smackdown Live on FOX is set to be a dramatically different kind of show.
Last week, we shared a news bit that said FOX is reportedly looking to back away from Vince McMahon's idea of "comedy" in WWE to present a more sports-based atmosphere, allowing them to cross-promote with other, legitimate sports on the network. The latest update from Wrestling Observer Radio (with a transcription h/t to the maesters over at Wrestling Inc.) says that WWE's looking for a more sports-friendly color commentator in the form of UFC Heavyweight and Light Heavyweight Champion Daniel Cormier.
"The Cormier thing is, Fox wants Cormier. That's the deal. That's where that (news) comes from. Vince isn't yelling as much at the guys on Smackdown every week, because Vince doesn't go to Smackdown that much anymore. And they want him (Cormier) for Smackdown. Although when Smackdown's on Fox on Friday, that may all change. He (Vince) may be at every Smackdown again. But Fox wants Cormier, that's the deal with Cormier. Because number one, they want more of a sports presentation, and number two, they love Cormier from the UFC, and they don't want to lose him. So that's what that is about."
Cormier is was already eyeing a spot with WWE, is all-in on a WWE vs. UFC crossover event, and could be headed into a championship match against Lesnar soon anyway. Might as well use Smackdown to promote fights, right?
Cormier is currently scheduled to defend the heavyweight championship against Derrick Lewis at UFC 230 on November 3.