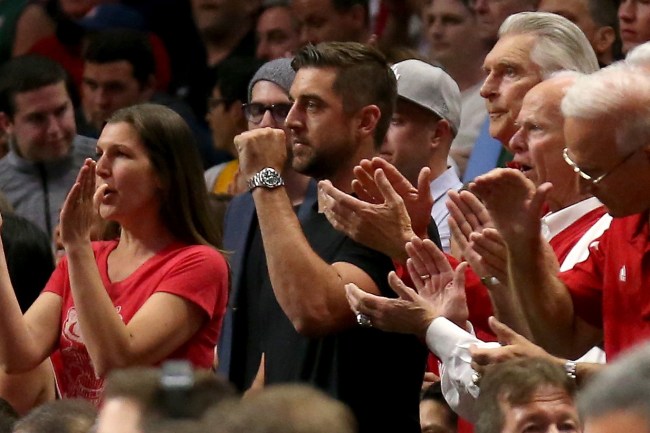 Despite not being an alum, Aaron Rodgers is arguably the state's most famous athlete — and he's a big fan of Wisconsin basketball. So when he congratulated the team on the court after last night's win against Arizona, CBS reporter Dennis Dodd saw his opportunity.
Unfortunately, Rodger's denied Dodd's interview request on the spot. So he did what any sports reporter would — he complained about it on Twitter:
When fans asked what was going on, Dodd happily obliged:
And then he went and brought Olivia Munn into it:
At least Dodd made a good point when he compared the situation to recent sanctions against USC:
That's when Rodgers finally entered the Twitter ring and won:
Moral of the story? Even if you have a good point to make, ranting about it on Twitter probably isn't the best idea. Especially when the subject of said ranting also uses Twitter (and has way more followers).
(Via Awful Announcing)