Get ready, soccer fans, because the biggest club tournament in the world is coming to FIFA 19. EA Sports announced that the latest installment of its signature soccer game will include the UEFA Champions League during Saturday's EA Play event in Los Angeles. In addition to Champions League, FIFA 19 will include UEFA's other two major tournaments: Europa League and Super Cup.
It's a major addition to the FIFA series, as executive producer Aaron McHardy tells Uproxx Sports that Champions League has been "one of the most requested features from our players over the last decade." And because this is such a big deal to FIFA fans all over the globe, McHardy wants gamers to know that EA Sports is preparing to go all-out to give fans as authentic of an experience as humanly possible.
"We're building unique atmospheres and presentation elements that are going to immerse players in these competitions, things like official broadcast packages, so the minute you go into the game, you're going to see the broadcast elements that you're accustomed to seeing in Champions League matches that you watch on TV," McHardy says. "We're going to have the overlays in the game, the player name identification bars and score overlays, all of those things are going to be branded Champions League. We're going to have details like the Champions League kit badges on all the of the kits for teams that are playing in the Champions League. The official match ball, where the ball sits before you go in the game. The archways the players walk through before they take the pitch, to the ad boards and the hoardings are all going to be authentic."

As McHardy mentioned, one unique addition to the Champions League game mode is a new broadcast team. While details about the remainder of the game are still under wraps, the longtime announce team of Martin Tyler and Alan Smith will not call Champions League matches. Instead, that honor will go to Derek Rae and Lee Dixon.
Additionally, the iconic trophies for Champions League, Europa League, and Super Cup will all be in the game, and even something as detailed as the lighting for Champions League matches will be different than regular matches. All of this, McHardy says, is part of EA Sports' commitment to the authenticity of this game mode, saying "we want to make sure that when you play a regular FIFA match and when you play a Champions League match, there's a distinct difference that you recognize as it's a special mood going into that match."
To participate in Champions League, gamers will have several options. There will be a standalone Champions League game mode and all the UEFA tournaments will now be part of career modes. Additionally, the game's story mode centered around the character Alex Hunter will have its third and final chapter titled "The Journey: Champions."
"Every kid around the world, when they're growing up, there's a couple of trophies that they really have their eyes set on winning when they're playing in the playground with their friends, what they're dreaming about winning," McHardy says. "And for your club, the Champions League is the one. And with something with that much gravitas and that much importance in the footballing world, us bring it into FIFA, we absolutely had to go above and beyond and find ways to really do it justice in the game and I feel like we've done that."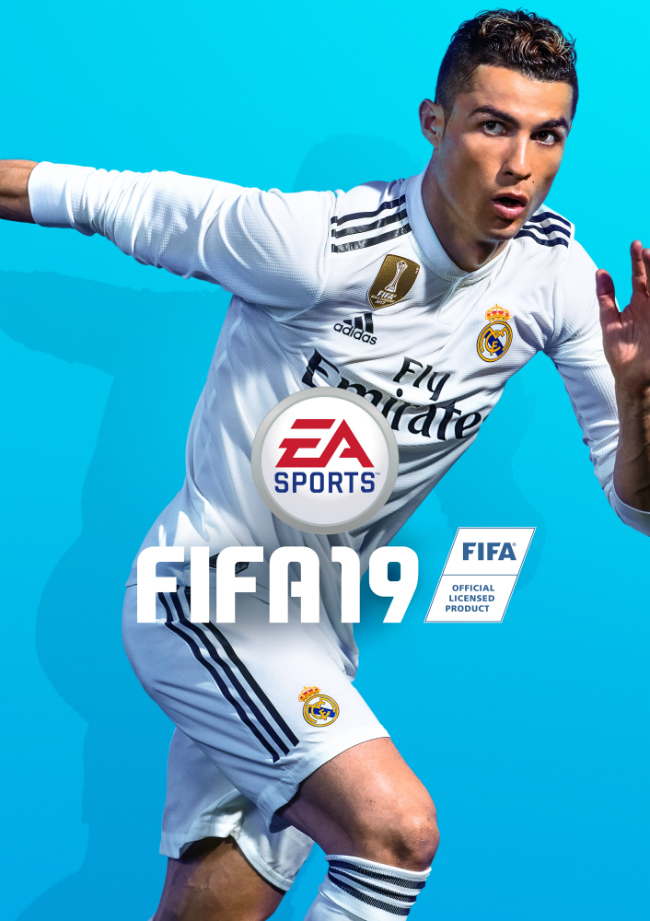 Beyond the addition of the UEFA tournaments, the cover for FIFA 19 was revealed on Saturday afternoon. McHardy says EA Sports wanted to get players that "embody everything that we think it means to be a champion," which led to Real Madrid star Cristiano Ronaldo returning for the second year in a row on all covers.
However, the FIFA series is know for releasing special editions of the game with other footballers on the cover, which will be the case this year. FIFA 19 will include Champions and Ultimate editions of the game, upon which Ronaldo will be joined by PSG star Neymar.
FIFA 19 will be released for PlayStation 4, Xbox One, PC, and Nintendo Switch worldwide on Sept. 28, 2018.