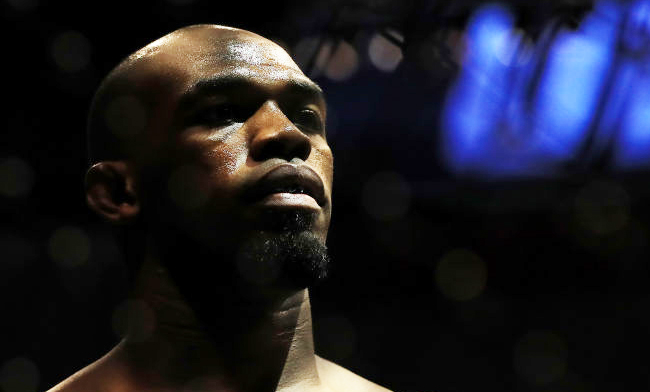 Update: Jon Jones' camp and manager have given a statement to MMA Fighting, and as of this writing, he has yet to be stripped of his title:
"We are all at a complete loss for words right now. Jon, his trainers, his nutritionists and his entire camp have worked tirelessly and meticulously the past 12 months to avoid this exact situation. We are having the samples tested again to determine the validity or source of contamination. Jon is crushed by this news and we are doing whatever we can as a team, to support him."
Less than a month after his UFC 214 knockout win over hated rival Daniel Cormier, TMZ is reporting that Jon Jones has tested positive for anabolic steroid Turinabol and has been stripped of his title. Jones had just come off his one-year suspension after testing positive for another illegal substance he claimed was in a male enhancement pill, which means he very likely could be banned from MMA for up to four years, which would shred his legacy to pieces.
After the last few years of legal trouble and outside-the-cage screw-ups, this is the cherry on top of the Jon Jones saga. Jon Jones was/is the best light heavyweight ever, but now you have to wonder how long he's been on the juice? And if he has popped twice in the last 14 months, one can only assume his dominance over the years was chemically-enhanced. It's truly disappointing.
And what must be more disappointing is losing to Jones. Daniel Cormier is an Olympic athlete that has never failed a drug test and was fighting extremely well against Bones, only to be knocked out then mocked after an emotional interview at UFC 214. How does he feel about this? Is he as in shock as the rest of the industry? Is he as disappointed as the fans?

There are some conflicting reports, however:
Maybe we'll see this again, and Cormier can fight Jones again when he's nearing his mid-40s. We're waiting to see if/when this is moved to a no-contest.