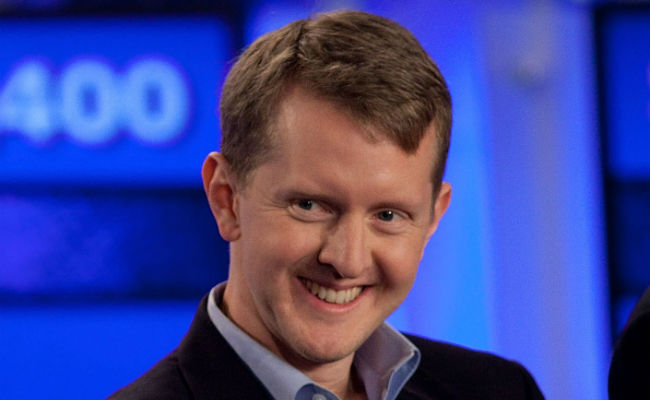 James Holzhauer is changing the way people think of Jeopardy! on a nightly basis, cruising to record-setting and breaking scores on the trivia show. On Tuesday, the pro sports bettor broke the $1 million earned mark in stunning fashion, with the second-highest single-day win total in the show's history.
There's a lot we don't know about Holzhauer's streak right now — namely when it ends and how much money he will have earned when it's over. But there's at least one thing we do know: a wager he's not allowed to make on the show, according to Jeopardy! champion Ken Jennings.
Betting is a big part of what's made Holzhauer so difficult to play against, and it's what's made him most of his money. But Jennings, who joked that he helped the show's budget by making "sensible" wagers while on his 74-game win streak, also revealed a wager that's not allowed by Jeopardy!
This joke got a lot of reaction on Twitter earlier in the week, but hidden in the comments is a reply that actually reveals that while the folks at Jeopardy! certainly know their memes, they don't want to become one where everyone would reply "nice" a million times over.
Jennings seems to be completely serious about this, which makes us wonder how many times a contestant has tried to wager this, and they literally make them pick a new wager after the fact. That he came back to answer this and give us some insight on the show a day later certainly is telling: Jeopardy! doesn't like the sex number, folks.
In other news, Holzhauer won again on Jeopardy! on Wednesday, once again carrying $20,000 after the first round. He finished the day with $73,621, good for a 15-day total of $1,135,17. It doesn't look like he's going to wager $69 anytime soon, anyway. The number, while nice, simply isn't big enough.