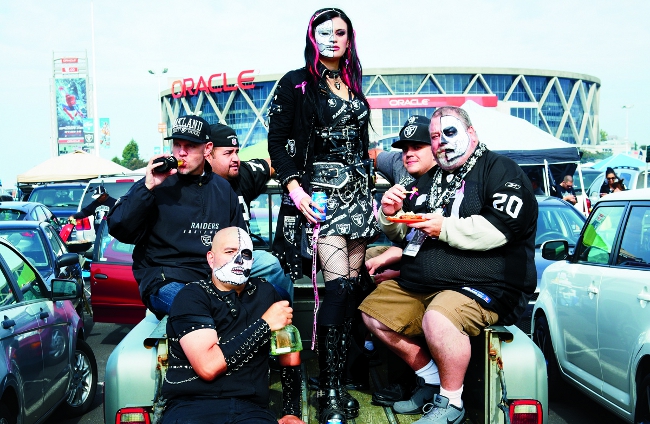 The Oakland Raiders have been publicly, desperately trying to leave their home stadium for years now, and now it looks like they may finally be ready to do just that. A special council in the Nevada state legislature has approved a plan to give $750 million of public money for a stadium to be built to house the Raiders. If completed, it would be the most public money ever used to build a stadium.
Near the end of August, owner Mark Davis coyprighted the term "Las Vegas Raiders" for the purpose of merchandising while releasing renderings of the proposed $2 billion stadium, and boy, it seems like they really liked the pitch in Carson City. The panel's vote precludes any sort of public referendum that the actual citizens of Las Vegas or Nevada could vote on, so the only remaining obstacle between the Raiders and Vegas is a vote among the NFL's owners, which will take place in January.
Nothing we say in this space will probably convince you regarding the use of hundreds of millions of public dollars to build stadiums that only produce profit for a very few private citizens, no matter where you stand. We'll simply reiterate that $750 million in taxpayer money is set to be used to build a stadium, and not a single ordinary taxpayer had any say in the matter.