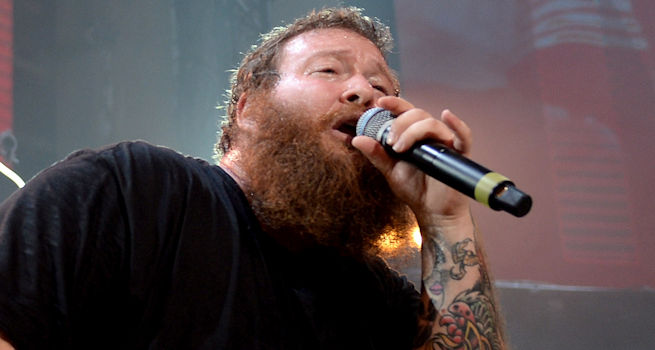 The soundtrack of a video game is incredibly important when you pour hours and hours into it, and the Madden 18 lineup does not disappoint. EA Sports announced its first 14 tracks that will be featured in the game, throwing them together in a Spotify playlist that's sure to get you excited about the latest version of its football video game.
Much like 2K Sports' NBA 2K18 reveal, it has a good range of music for all kinds of football fans. EA Sports says the game will have 32 songs on its playlist and it revealed what some of those tracks are, including never before heard songs from Travis Scott, Belly, Cuz Lightyear, Davie, Flosstradamus and Spencer Ludwig. Right now only 14 songs are officially on the playlist, but here's the full list of tracks you should expect to see in the game.
1) RAF — A$AP Mob, A$AP Rocky, Playboy Carti, Quavo, Lil Uzi Vert, Frank Ocean
2) Let Me Breathe — Action Bronson
3) King Is Born — Aloe Blacc
4) WISH YOU WELL — Amir Obe
5) Sacrifices — Big Sean, Migos
6) Kokamoe Freestyle — GoldLink
7) Whatever It Takes — Imagine Dragons
8) TEMPTATION — Joey Bada$$
9) FYM — Joyner Lucas featuring Mystikal

10) DNA. — Kendrick Lamar
11) Everybody — Logic
12) Glow Up — Meek Mill
13) Bars Of Soap — Mike Will Made-It featuring Swae Lee
14) Party People — Vince Staples
15) Man Listen — Belly
16) Kill Jill — Big Boi featuring Jeezy and Killer Mike
17) Rollin — Calvin Harris featuring Future and Khalid
18) Squad — Chaz French
19) Luke C Walker — Cuz Lightyear
20) Keep Running — Davie

21) Say Less — Dillon Francis featuring G-Easy
22) Trap Scholar — Flosstradamus featuring Waka Flocka Flame
23) Common Sense — J Hus
24) Dead Presidents — Rick Ross featuring Future, Jeezy and Yo Gotti
25) Go On — Snoop Dogg featuring October London
26) Got Me Like — Spencer Ludwig
27) Been Balling — Steve Aoki featuring Lil Uzi Vert
28) Big For Your Boots — Stormzy
29) A Man — Travis Scott
30) OMG — Vic Mensa featuring Pusha T
31) It's OK — Zoey Dollaz featuring Boogie wit da Hoodie
32) Bring Dem Things — French Montana featuring Pharrell
Kendrick Lamar makes another appearance in a sports video game, as is his right. But the interesting thing EA announced is that Madden will also add new tracks to its playlist every Monday. That means the soundtrack to your virtual season will change over the weeks and months you play.

The game maker also said Madden 18 will include some songs from the likes of Calvin Harris and Snoop Dogg.
Calvin Harris gets help from the "American Teen" Kahlid and Future for some mellow pregame vibes with "Rollin." This track is perfect pull up pregame music with dope verses, a crisp hook, and incredible production.

With his soulful "Go On," Snoop proves that experience is just as valuable as talent, something that New Orleans Saints RB Adrian Peterson will be looking to prove this season.
Madden 18 officially drops on August 25, but you can spin the tracks you'll be getting very familiar with on Spotify now.