The Miami Hurricanes are back to being one of the nation's top football programs, finding themselves at No. 8 in the preseason AP poll — their first preseason top 10 ranking since 2005.
Mark Richt has helped bring the swagger back to the Canes since taking over after over a decade at Georgia, with great recruiting and development to make Miami a force once again. With the Canes as the state of Florida's top ranked team entering the season and a high-profile game in Dallas in the opener against LSU, Miami hopes to look its best in Week 1.
How they play is up to them, but adidas and Parley collaborated to create a unique uniform for Miami's opener that will take care of them looking right aesthetically. The orange and white uniforms are a classic look, but these are a bit special as they're made with recycled ocean waste, as 70 percent of the uniform uses Parley's ECONYL yarn.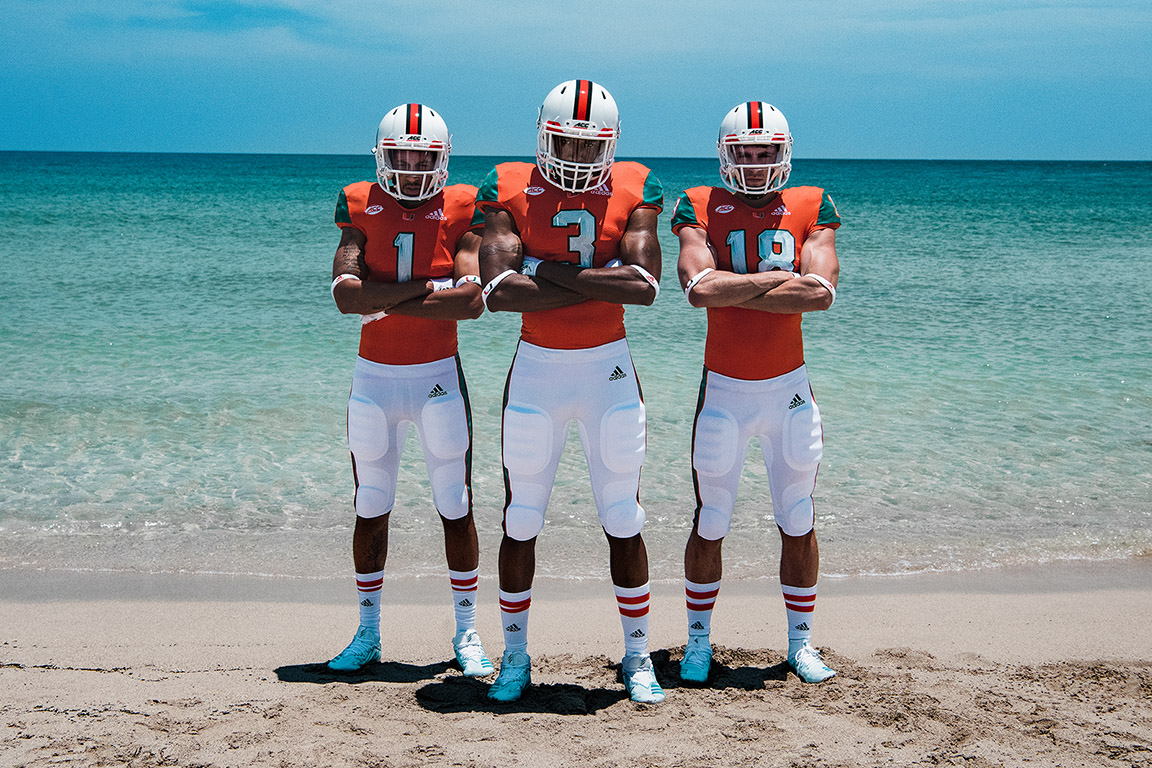 From a distance, the uniforms don't look too much different than the Canes' standard unis, although the green shoulders bring in a bit more color than usual. The detailing, however, shows off that ECONYL yarn that is made from recycled nylon waste and fishing nets found in the ocean.

Unlike some efforts from adidas in the past, this uniform isn't too busy with patterns or try to do too much, which has often been the downfall of adidas and other companies in the past when making special uniforms. This look is still sharp and clean, with some added detailing that helps tell the story of the uniform without distracting from the look.
Even the shoes the Canes will wear are that icy blue look, further complementing the uniforms without being too in your face about it.