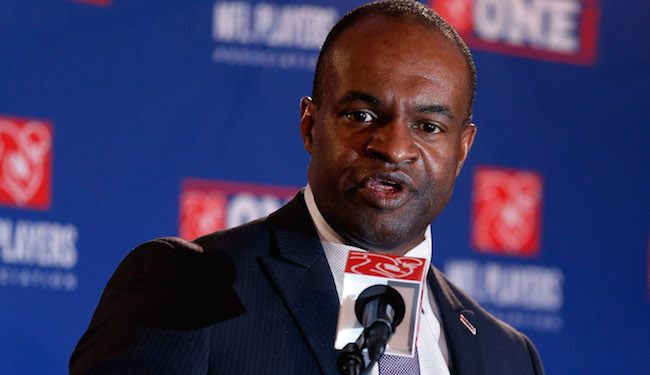 The NFL's secret stash has been found, and now it's time to break out the checkbooks.
During a recent audit, NFL Players Union officials discovered that NFL owners were hiding money from players, and an arbitrator has ruled that the league must pay that money back. Here are some details about how it went down, courtesy of Sporting News:
The league is allowed to exclude certain money from the percentages it shares with players. Personal seat licenses, premium seating and stadium naming rights deals are among the funds not included in what gets shared with the players.

The NFLPA found that the league came up with another category of exempted money not agreed to in the collective bargaining agreement. The discrepancy was discovered by union officials during an audit.
Approximately $120 million was hidden using the fabricated exemption over the course of three years, and now that money will have to be returned to the shared revenue pool between the NFL and NFLPA. As a result, the salary cap is expected to increase by approximately $1.5 million for each team next season.
The bump in cap space for your favorite franchise is likely welcome news, but that doesn't change the fact that this is another example of the NFL operating under pretty sketchy circumstances at the expense of its own players. Not great.
(Via The Wall Street Journal)