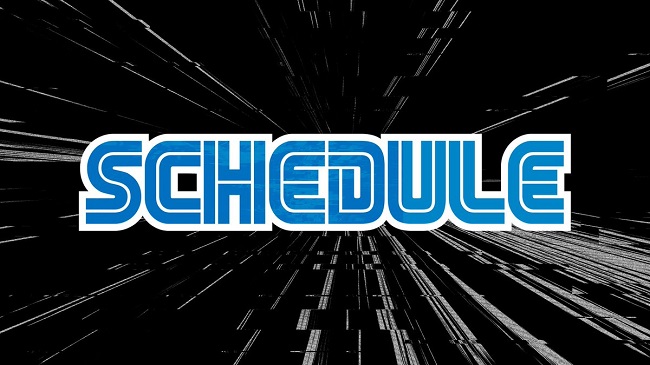 Schedule reveals aren't the most exciting thing in sports. Yes, they offer fans concrete dates and times for games so they can plan potential trips, but the opponents are known before the schedule itself comes out. The main drama comes from which games get primetime billing.
So that's why it's way better to have fun with a schedule reveal as the Carolina Panthers did. They first teased their schedule early Wednesday night with graphics that appeared to be out of a video game and then, when it came time to reveal the schedule, it turned out that it was exactly what they were going for. With a Sega Genesis inspired logo, the Panthers opened their schedule reveal. They followed it up with a retro video game clip for every team they were playing.
This is genius social media usage and a fun and unique way to unveil a schedule. Didn't catch what all these references meant? No worries. We got you covered.
Week 1: Los Angeles Rams – The first game reference is for the Rams and you might initially think this is for Skate or Die, an NES classic, but since the Panthers are going for a Sega look let's look at a different skating game or more of a California game. California Games for the Sega Genesis let you skate, surf, and hackeysack to your heart's content. It was a different time during the console wars.
Week 2: Tampa Bay Buccaneers – Ah, the classic Pitfall for the Atari 2600. Bonus points here for the double meaning of this being a pitfall game.
Week 3: Arizona Cardinals – Daytona USA has one of the best intro themes ever and I will hear no arguments saying otherwise. It's also a pretty fun arcade racer.
Week 4: Houston Texans – Everybody that grew up in the '90s has played Tony Hawk's Pro Skater. Most people played it on the PlayStation, but it was also available on the Nintendo 64 with a cool dark blue cartridge. One of the coolest skateboarding games ever and wildly addicting. More bonus points here for putting Cam Newton and J.J. Watt into the game as playable characters.
Week 5: Jacksonville Jaguars – It's Madden. Kind of an obvious one there. I have no idea which version this is unfortunately so let's just go with the 1990 version.

Week 6: Tampa Bay Buccaneers – Week 6 is featuring FIFA, but this has a similar problem of it being difficult to figure out which version. There are polygons though so we know it's from the Playstation vs. 64 era.
Week 7: Bye – The BYE week is a reference to I want to say Halo, but lots of games like to use the atmospheric chorus so this could be anything.
Week 8: San Francisco 49ers – An Oregon Trail reference is a perfect choice for the 49ers. It's also a great game to use to decide who's going to win the Super Bowl as our own Robby Kalland has proven in the past.
Week 9: Tennesee Titans – NBA Jam is another incredible sports game and an arcade favorite. Love the choice. It must be the shoes!
Week 10: Green Bay Packers – There are tons of wrestling games out there so pinpointing which one this is exactly would be hard, but I'm gonna give it a guess and say WWF No Mercy. Putting Aaron Rodgers into this was hilarious and I wholeheartedly approve.
Week 11: Atlanta Falcons – Pokemon GO is as infuriating as it is fun, but anyone that's played it recognizes that results screen acknowledging the Falcons in Week 11.

Week 12: New Orleans Saints – Goldeneye was a staple of many college dorm rooms during the heyday of the Nintendo 64 and once again it's a great job of inserting real life people into these games that I appreciate the most.
Week 13: Washington Redskins – This one might be my favorite. Putting the Washington and Panthers helmets in Super Mario Kart would have been good enough, but the Panthers went the extra mile and put different teams in there to really flesh it out.
Week 14: Atlanta Falcons – The Pac-Man reference is just funny. First, they named it "Pac-Cam" and then they put his ridiculous hat on him.
Week 15: Seattle Seahawks – You can't reference the Genesis and not make use of the iconic hedgehog himself Sonic the Hedgehog. They inserted him just in time for the Seahawks.
Week 16: Indianapolis Colts – Words With Friends was a great way to spend time before every game ever was on a smartphone. Everybody remembers their first time beating a friend.
Week 17: New Orleans Saints – Of course you have to finish with the Saints as Mortal Kombat. Was there ever a better option? Once again they insert actual people into the game and it's a great reference to how the Genesis was the preferred console choice for that game. Why? It's the one that had blood in it.
Excellent work by the Panthers social media team. More teams need to have fun with their schedules like this.