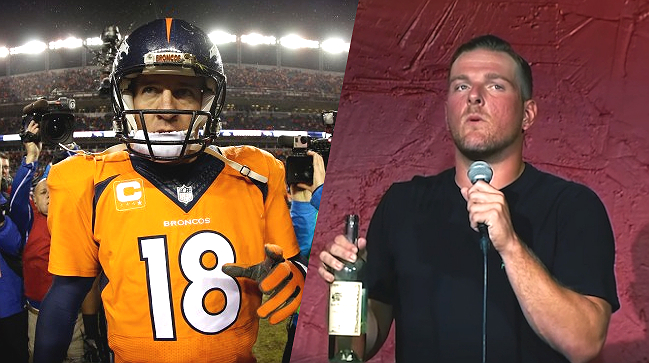 Colts punter Pat McAfee is one of the NFL's funniest people, and he's not just for being good at Twitter or amazing punt celebrations. He's just outright funny.
McAfee is surprisingly good at stand-up comedy (I say that not because he's not funny enough, but because stand-up comedy is quite difficult) and has a new special coming out soon called "Open Book." In that special, McAfee opens with this bit, talking about one of the first times he'd ever met Peyton Manning.
Manning invited him on a golf trip to French Lick, Indiana, which he of course accepted even though he'd never played golf before in his life. He talks about spraying the ball all over the course and losing a ton of Peyton Manning's personalized golf balls in the process, but the funniest part of the story comes from what happened after the golfing.
The group was staying at a casino in French Lick, so a drunk McAfee stumbled over to the roulette table one night after dinner while Manning was signing autographs. You can watch him tell the rest of the story, but just know that Peyton Manning is potentially a psychic and you should always listen to his gambling advice.